4 Essential Indian Snacks
Just a hop, skip and a hot pan away.
Food is a big part of Indian life, and street food is a huge and important part of India's food culture. I love the fact that it is such a leveler — no matter what your background might be, standing at a popular street stall next to the other customers, you are simply people enjoying food. Most street food is freshly prepared to order, served very quickly and, best of all, extremely cheap. Not only can you buy snacks and light dishes to keep you going, but you can find on offer amazing meals, complete with a variety of flavors and components.

Life has been an incredible journey for me: from Jabalpour, a small town in central India where I grew up, to Mumbai where I studied fashion to Kent, England, which was a big change for me, especially when it came to food. Of the many things I missed about Indian cuisine, street food was top of the list.

With this book, I wanted to share my early passion for India's street food. The subject is so vast, that I decided to focus on the four biggest cities in India which broadly represent the four corners of the country, and the street culture from each city offers distinctive and mouthwatering dishes. I chose my favorite street food dishes — the food that has stood out for me on my travels. All of them have a memory or flavor that is special to me, but I have been careful to select recipes that are easily made in home kitchens. I hope you will enjoy them as much as I do.

Buy Chai, Chaat & Chutney here.



get the Food.com app.
Watch on your iPhone, iPad, Apple TV, Android, Roku, or Fire TV.
Learn More
CHENNAI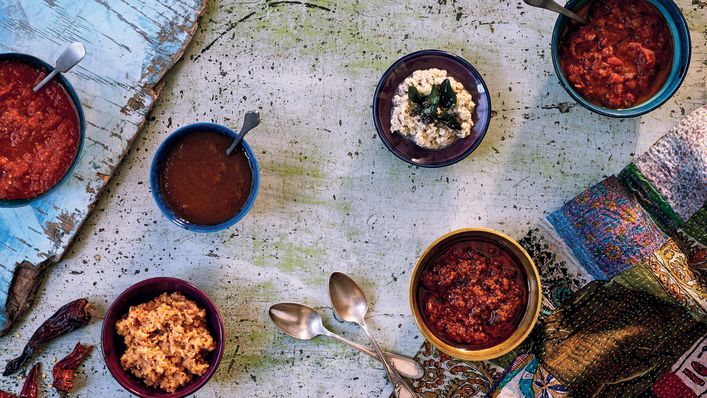 Chennai may be small compared to other capital cities, but it has a vibrant street food culture and its flavors are loved throughout India. The food is subtly balanced and delicious and tends to use few ingredients. I have to admit that Chennai has some of the best chutneys in India. With so many wonderful flavors, you'll be surprised at how simple they are to make. Chutneys are wonderful accompaniments to many snacks and range from Tomato to Coconut, Coriander and Spinach to Peanut, Mint and to Curry Leaf.

Make Chetna's Tomato Chutney. Find the recipe here.

KOLKATA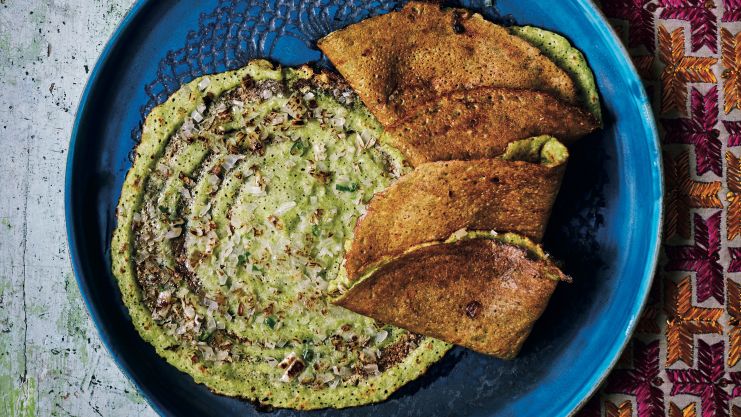 Chilla – light and healthy savory pancakes – are a popular snack in Kolkata and many other parts of India. They taste wonderful with Coriander and Spinach Chutney or Chilli and Garlic Chutney (both are in my book), and with dal or a potato curry. Try making them with different varieties of lentils, if you like.

Try Chetna's recipe for Dal Chilla.

MUMBAI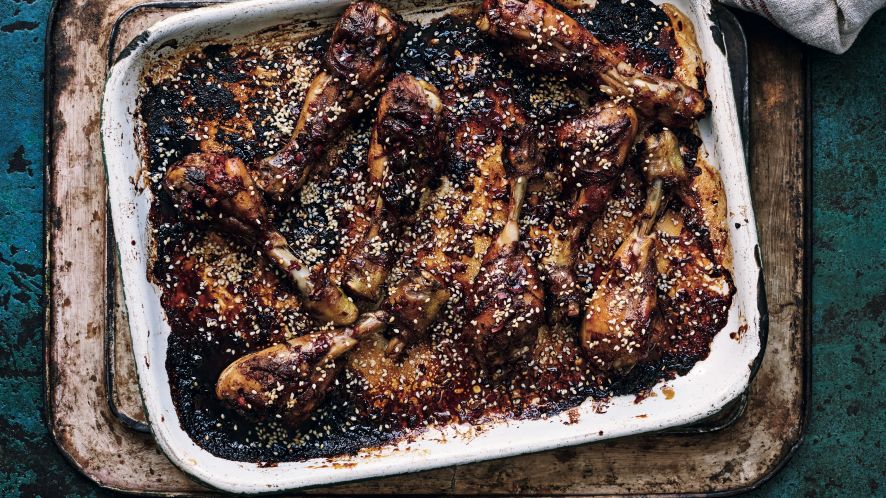 Mumbai is the one city in which you can find street food from the crack of dawn until beyond midnight. Mumbai has brought in foods from other places and made them its own. I am thinking of the city's take on Chinese cuisine, for example.

Give this Sticky Bombay Chicken recipe a try.



DELHI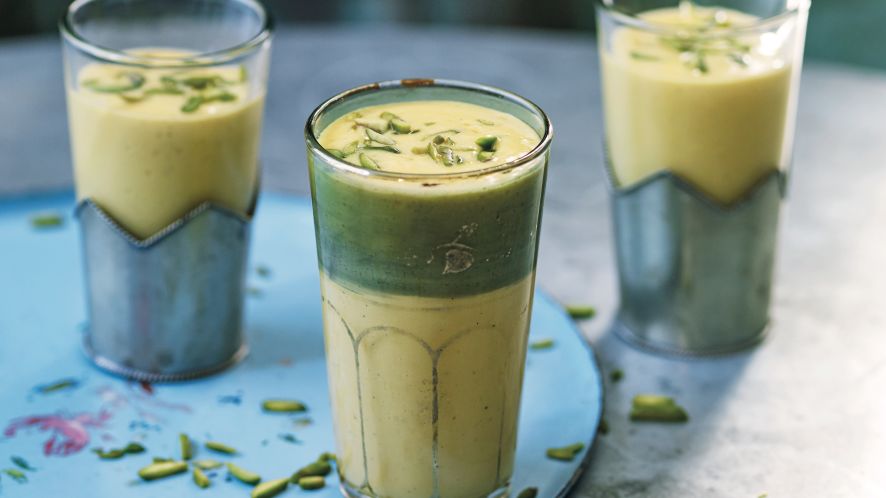 Delhi is a sprawling city of contrasts. The glitter in the fabrics is matched by the flair of the local cuisine. This is the food I grew up with and adore to this day. I first had this delicious mango lassi in Dehli and, since then, have always made it at home during mango season. In India, lassi is considered a hot summer's drink as the ice and yogurt help you to cool down.

Here is Chetna's recipe for make-at-home lassi.

And read more about Genius Kitchen's cookbook club here.

---

All photos courtesy of Nassima Rothacker.