Holiday Cookie Favorites from Food.com
Is it even the holidays if cookies aren't involved?
At Food.com, we love the holidays. It's like the World Series for food lovers, and we don't take it lightly. Endless meals with friends and family, each outdoing the other with sky-high stacks of mashed potatoes, golden brown roasts and edible gifts galore.

And while we're all looking forward to our December feasts, nothing puts us in the holiday spirit quite like cookies. The reason? They can be shared, eaten for breakfast, packed with lunch or plopped on the table post-dinner. There is nary a situation that a cookie can't make better, and December — with its nonexistent daylight and freezing temps — needs cookies most of all.

Whether you're looking for a new recipe or gratification that you're not alone in your cookie obsession — this is the place for you. We've all had cookie ups and downs but these are the recipes the Food.com staff keeps coming back to, year after year.
get the Food.com app.
Watch on your iPhone, iPad, Apple TV, Android, Roku, or Fire TV.
Learn More
MATT, DIGITAL CONTENT STRATEGY MANAGER
I cooked with my family all the time growing up — from weeknight dinners to holiday feasts, I loved being in the kitchen. Surprisingly, I never got to experience more crafty projects like carving jack-o'-lanterns or decorating cookies. So, my favorite holiday cookie memory actually happened this year. I had a great time decorating my ugly-Christmas-sweater-wearing replica gingerbread man with the amazing Food.com team. Looking forward to decorating cookies again next season with my awesome coworkers! Bake, decorate, repeat >>

AMANDA, SENIOR MANAGING EDITOR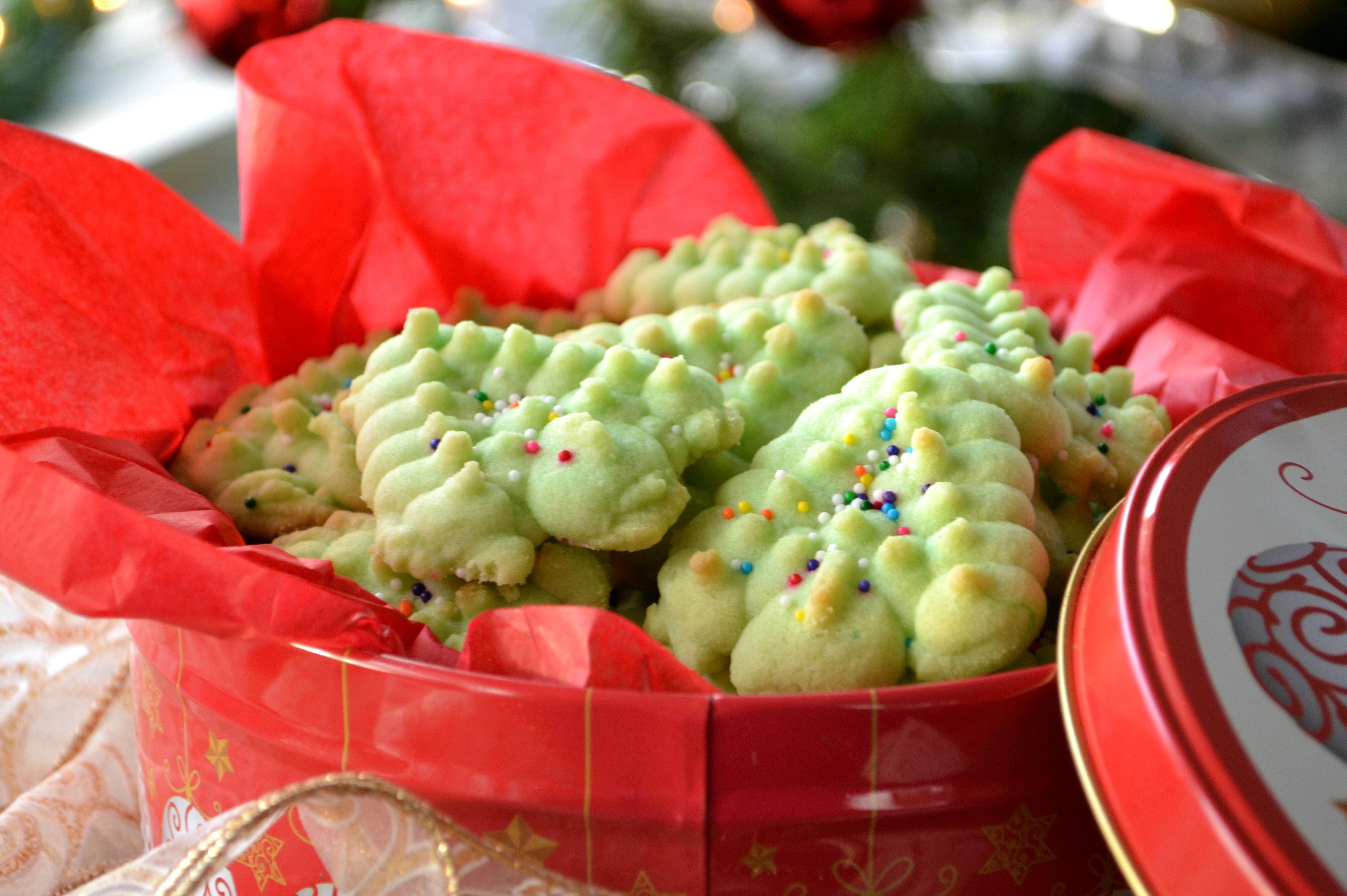 I'm a sucker for a spritz. These crisp, buttery bites were a staple in my German grandmother's kitchen and a tradition that my mom, sister and I continue to carry through the years. While we've made them for many holidays, they're essential at Christmas. But you need a secret weapon to create perfect spritz cookies, and that's a cookie press — preferably a decades-old, copper-edged beauty that's seen its fair share of flour and butter. You can probably find a fancier cookie press these days, but to my mind, only the vintage version will do (I've been known to snatch them up whenever I spy one at a thrift store or stoop sale, for posterity's sake). They usually come with a handful of patterned disks to choose from, but at Christmas the tree-shaped disk really earns its keep as we crank out a forest's worth of sweet evergreens. I usually prefer soft, chewy cookies, but I could literally eat dozens of these at a time, and this year — like all the rest — will be no different. Start stocking up >>

KEVIN, DIRECTOR OF DIGITAL OPERATIONS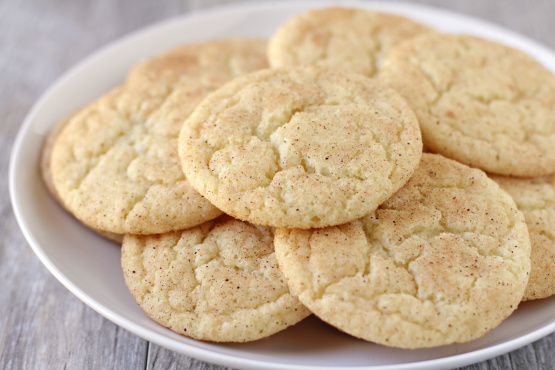 My first memory of baking Christmas cookies was with my mom and grandmother, rolling sugar cookie dough into imperfect balls while sneakily snagging hot-from-the-oven cookies. I learned two important lessons that day: Cookies fresh from the oven are HOT (4-year-old me ran sobbing into the arms of my stuffed gorilla), and patience is a virtue!

Minor burns aside, cookie baking became a holiday tradition that grew in meaning (and quantity) every year. By high school, I was investing heavily in butter and sugar, baking batch after batch of more than 10 varieties for friends and family. There were always a few new additions to my holiday lineup, but I never lost sight of the old standbys.

I don't bake cookies as much in my tiny New York City kitchen, but the desire to share something sweet and spend time with loved ones around the holidays remains. Start your own Christmas cookie cartel with one of Kevin's go-to recipes >>

HANNAH, ASSOCIATE EDITOR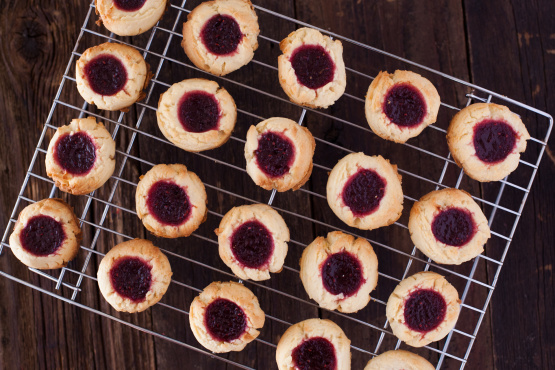 Cookies haven't always been a staple of my family Christmas — I tend to gravitate towards tricky day-long projects like lefse and bakery-sized batches of stollen — but I'll never forget the first Christmas cookies I made. My dad (always the artist, never the baker) decided we would embark on our own Festivus adventure using the classic Petertil family recipe for kolache. I was 8, and neither of us knew a darn thing about baking — can you see where this is going? We daftly used powdered sugar, thinking it was flour, left out granulated sugar altogether and somehow got moth-ridden whole-wheat flour involved. With the belief that mixing cookie dough was akin to mixing paints, we kept adding more whole-wheat flour in hopes of salvation. It didn't work out. I've since mastered baking, but I still can't follow a recipe. Here's to creativity in the kitchen >>

RICKY, ASSOCIATE EDITOR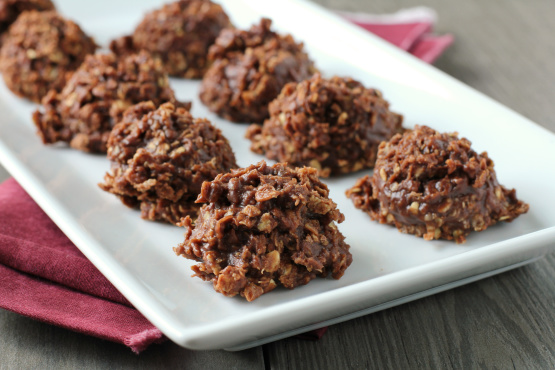 No-bakes have been my favorite cookies for as long as I can remember (because peanut butter and chocolate — duh). There's always at least one batch of them waiting for me at Grandma's, but endless trays of them around the holidays. One year, I remember watching my mom bake all of her holiday cookies with a few friends, saving the no-bakes for last, since they're the easiest. She ended up spilling the entire pan of them (before they hardened!) all over the floor — chocolate, peanut butter and oats went everywhere. We all laughed it off and happily made another batch, because what would the holidays be without no-bakes? Make, don't bake >>

WILLIAM, SOCIAL MEDIA GURU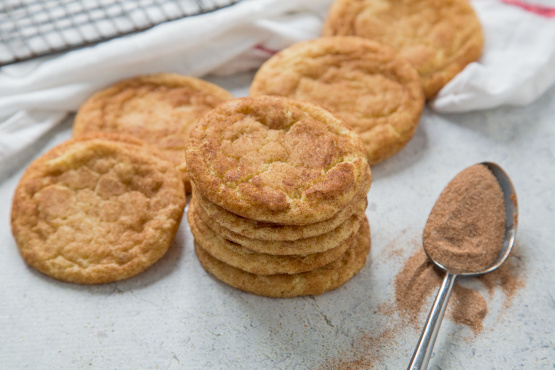 My favorite childhood cookie memory involves our weekly trip to Eastern Market in D.C. with my mother. My sister and I were each allowed to pick out one thing for the whole day. It was a tough call between the flower market, the famous fruit stand and even the honey shop that sold individual sticks in dozens of flavors. But most often, I was seduced by the snickerdoodles at the bakery. They were not too sweet, not too crispy, generously portioned and perfectly soft — they were so challenging not to gobble down too quickly before the day was over. My sister was always jealous. Don't be jealous >>

KIERA, SOCIAL MEDIA MANAGER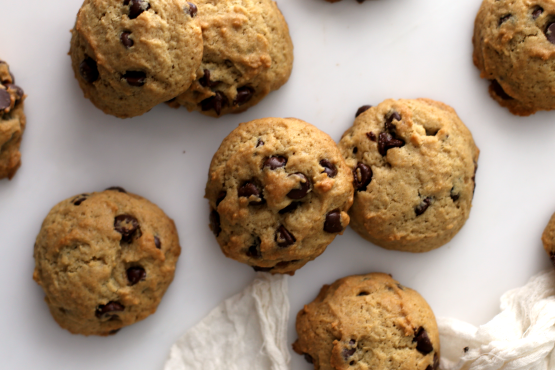 When I was a kid, I loved going with my parents to the grocery store. I would basically count down the days until the next trip. (I grew up in Florida. There wasn't much to do, OK?). It wasn't for the sheer joy of being around food, but rather the free chocolate chip cookie I always got from the bakery section. It was a long-lasting tradition for the store to give free cookies to kids. Your choice of sugar or chocolate chip, but I mean, is that even a fair choice? It was a custom that I milked for years (pun intended). Take a tasty trip to the grocery store >>

DANNY, SOCIAL MEDIA INTERN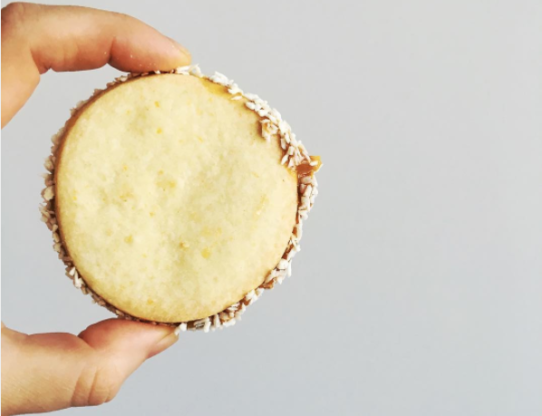 Miami has always been a strange place to celebrate Christmas. Multicolored lights and giant inflatable snowmen adorned my neighbors' front yards, but the humidity and palm trees made it hard to get into the winter mood. The food is what really put me in the holiday spirit, especially alfajores. These traditionally Argentinian cookies were ubiquitous at the Christmas parties I was invited to growing up. They are filled with irresistibly creamy caramel and are sprinkled with powdered sugar, which reminded me of the snow that the Sunshine State hardly ever receives. Get a taste of Florida >>

Want to know what else the Food.com Team is loving? Start here.