Our Ultimate Halloween Movie Menu
Everyone has a favorite Halloween movie. And now, every movie has the perfect dish to match.

The best part about Halloween isn't only eating un-kosher amounts of candy. Save for the self-induced sugar coma, binge-watching our favorite creep-tastic films makes this holiday more fun than the rest.
get the Food.com app.
Watch on your iPhone, iPad, Apple TV, Android, Roku, or Fire TV.
Learn More
Hocus Pocus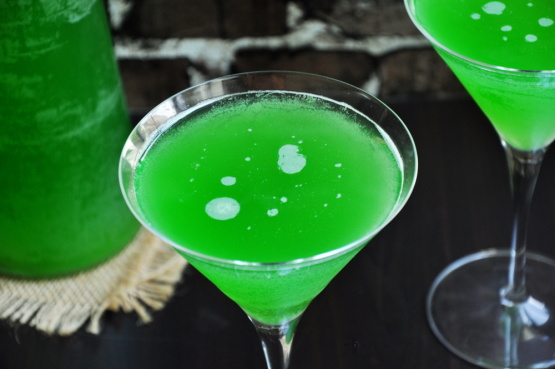 Is another glorious morning making you sick? Perhaps a chartreuse cocktail will do the trick. Practically identical to the green cauldron full of bubbling liquid in the Sanderson sisters' house, this Witches Brew is the perfect pairing for the infamous, Hocus Pocus. Get the recipe >>
Coraline

Don't be fooled by the beautiful sets and seemingly harmless characters in this stop-motion animation. You'll need a spooky sweet to snack on while Coraline unearths the alternate universe in this film. Like the characters she finds, these cookies also have buttons for eyes. Get the recipe >>
Practical Magic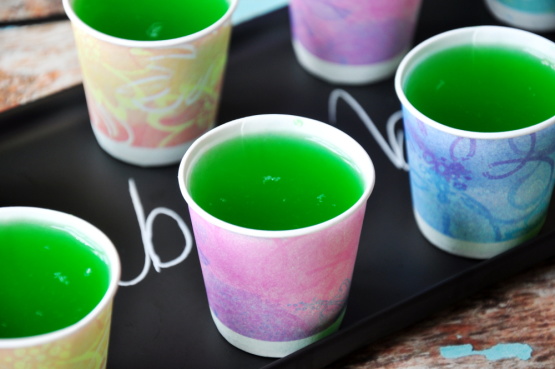 Put on some Fleetwood Mac, slip into a festive frock, and get ready for the Halloween movie that has it ALL. Like the midnight margarita scene, we suggest gearing up for the action-packed, witchy-braided-hair rom-com that is Practical Magic with some Margarita Jell-O Shots. Get the recipe >>
E.T. the Extra-Terrestrial

Studded with the candy that Elliot uses to lure everyone's favorite alien out of hiding, we've discovered some E.T. Brownies that are the perfect pair for this Steven Spielberg classic. Let's face it, if we were an alien, a handful of Reese's Pieces would get us to show our face, too. Get the recipe >>
BeetleJuice

Our favorite scene in this quirky pin-striped classic naturally involves food. Following a seamlessly choreographed dance routine, Winona Ryder and Co. are literally slapped in the face by their meal. Lend the cast of Beetlejuice a hand as they shake their groove thang with some disturbing "handsy" punch. Get the recipe >>
Scream

Taunt your guests like the psychopath in this haunting trilogy by sending them home with a Halloween-themed lollipop. Just draw the iconic face of this film's calculated killer on the ghostly garb of your candy confection and give out a sweet that'll make 'em scream. Get the recipe >>
The Nightmare Before Christmas

You've got to love a film that can hold its own all the way from Halloween to Christmas. Snack on the king of pumpkin dips while watching Jack Skellington and his bewitching bride in this Tim Burton masterpiece. Get the recipe >>

Plus: All of Our Halloween Recipes >>

Still hungry?
•15 Creepy Cupcakes
•Everything You Need to Know About Pumpkin Seeds
•30 Halloween Party Foods