5 Game Day Snack Hacks to Level Up Frozen Chicken

It's tailgating season (woot!) and you pulled snack duty for this weekend's game time get-together, but you want to keep things simple and affordable. Meet your MVP: frozen chicken tenders.
get the Food.com app.
Watch on your iPhone, iPad, Apple TV, Android, Roku, or Fire TV.
Learn More
With a little help from classic pantry snacks, frozen chicken can achieve serious Hall of Fame status. Here's the secret: Use crushed potato chips, pretzels and cornflakes to crust chicken and create over-the-top tenders that are perfect for a hungry crowd. Ready to go pro? Amp up your chicken even further with snacks flavored with spices, cheddar cheese and hot sauce.

Potato Chip Chicken Tenders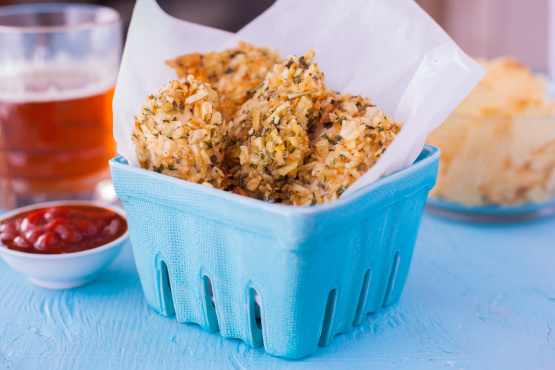 Pop open a bag of your favorite chips to add bold flavor to boring chicken strips. Sour cream and onion, salt and vinegar or barbecue chips are all great starter options, but the sky's the limit. Get the recipe.

Pretzel & Mustard Chicken Tenders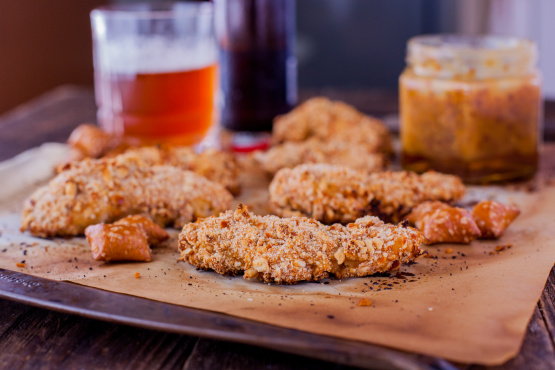 The classic snacking duo teams up once again to create these pleasantly savory chicken tenders, proving that they're always better together. Pro-tip: Use spicy brown mustard for maximum effect. Get the recipe.

Cheesy Cracker Chicken Tenders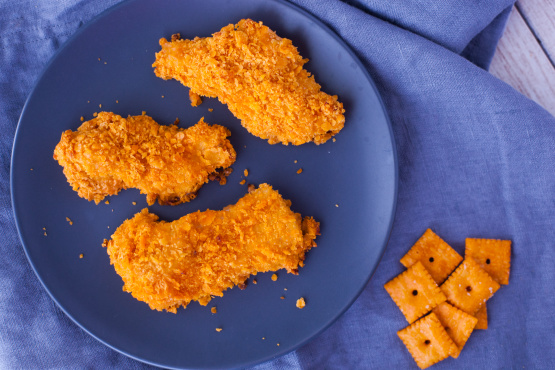 A one-two-punch of sour cream and crushed cheddar cheese crackers gives these brightly-colored strips their trademark zing. Get the recipe.

Spicy Cornflake Chicken Tenders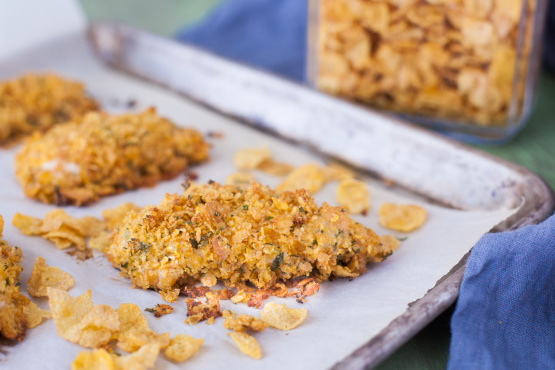 Take a page from your breakfast playbook and dip chicken fingers in a crowd-pleasing blend of blue cheese dressing and hot sauce before coating them in crunchy cornflakes. Get the recipe.

Crushed Pistachio Chicken Tenders
Dredging chicken in spiced, lemony yogurt and pistachios results in strips that boast perfectly tender meat and a crisp, colorful crust. Get the recipe.

Want to go down in history as a game day snack hero? Serve all five of these super-flavored (yet inexpensive) chicken tenders at your next tailgate and watch them fly off the plate.