Sweet Favorites from the Genius Kitchen Staff
Because you should always save room for dessert.
Here at Genius Kitchen we pride ourselves on knowing our way around the kitchen, but that also means we're all too familiar with sugar comas and dessert days (you know, when you eat only sweets for an entire work day). What we didn't expect was that our taste in sugar would be as varied as our opinions on slow cookers — making our sweet roundup both eye-opening and exciting.

You'll probably want to preheat your oven, as these recipes have been known to ignite serious cravings.

get the Food.com app.
Watch on your iPhone, iPad, Apple TV, Android, Roku, or Fire TV.
Learn More
Kevin, Site Director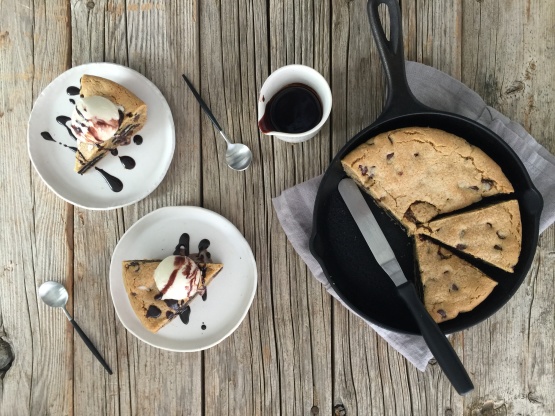 Such a hard question! When it comes to my favorite dessert, my response is usually "anything warm with vanilla ice cream." Dessert magic happens when a warm baked good gets topped with a scoop of vanilla bean ice cream, melting into the still-warm-from-the-oven center. I grew up as a proud cookie cake connoisseur, and if you asked me to pick a favorite way to cook it, it would be in one big cast-iron skillet. Spoiler alert: This panookie (pan + cookie = panookie, get it?) is stuffed with Oreos. Topped with vanilla ice cream, this is my dessert obsession. Reminder: Any panookie is a personal panookie if you truly believe in yourself. Make this recipe, and don't bother sharing >>

Amanda, Senior Managing Editor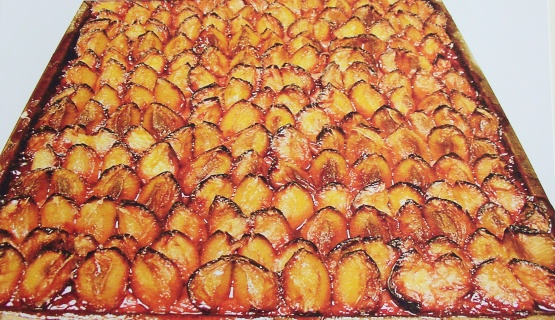 My desert island dessert has been and will always be pflaumenkuchen — aka German plum cake. As a kid, I would demolish entire 9-by-13 trays of this tart-like cake by myself (and still can if left unsupervised for too long). My grandma made it, my mom makes it and now I make it, and it's extra-special because you can only find Italian prune plums for about a month or so at the tail end of summer. These oblong, green-fleshed plums may look modest in their raw state, but they transform into jammy, magenta jewels once baked, oozing sweet-tart juice into the almond-scented crust below. See you in September, old friend! Get the recipe, or ask Amanda to make it for you >>


Kiera, Social Media Manager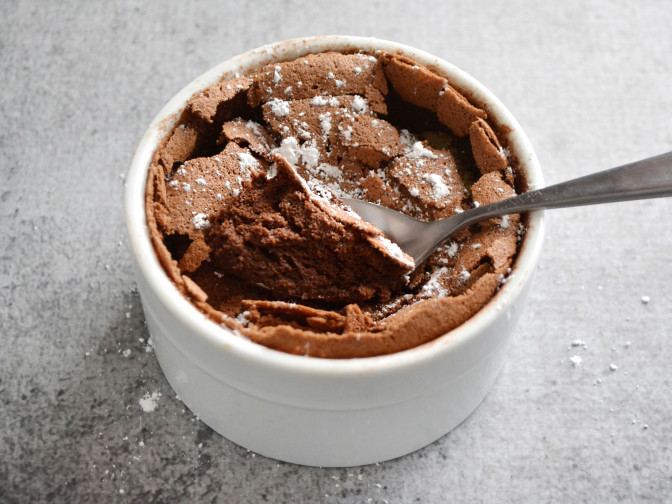 When I first started learning how to cook, I grabbed the fanciest cookbook at my middle school book fair and began cooking through it. There were wins and losses, but the biggest loser dish I made was the chocolate souffle. I can't tell you where I went wrong, but I'm pretty sure the recipe wasn't telling me to make chocolate scrambled eggs. Since then, I've been scarred from making it. Through the years, however, I can proudly say I've become a decent home cook. I think it's finally time to conquer my cooking fear. I'll be following this how-to >>


Justine, Social Media Specialist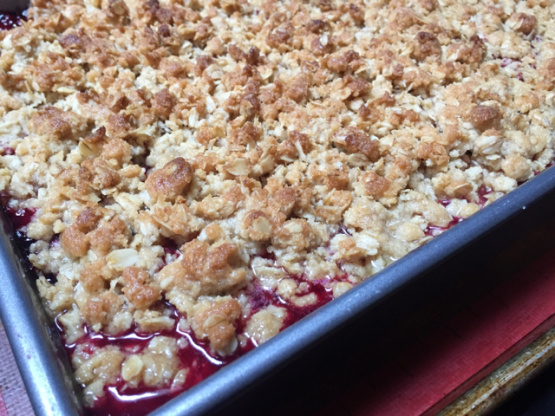 One of my absolute favorite desserts has got to be berry crisp. Growing up, my mom would always make this for us as soon as berries were in season, and we couldn't get enough. They are so easy to make, very versatile, nearly foolproof. And when they're baking, they fill the house with the irresistible smell of berries, oats and cinnamon, making the wait for it to finish cooking almost too much to handle. Serve with the mandatory scoop or two of vanilla ice cream on top and you've got — what I'd call — the perfect dessert. Get my recipe for perfection >>

Ricky, associate editor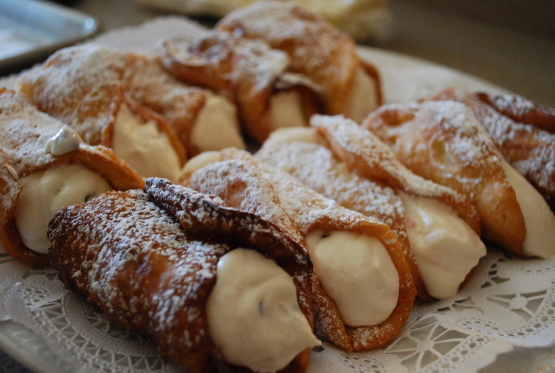 I'm not usually a sweets kind of guy, but the first time I tasted a real cannoli was like I'd found my calling in life. It was in New York City during the Feast of San Gennaro, and it was heaven: crunchy, semisweet and filled with something that resembles cheese. I've never actually made my own because I'm scared I won't get them just right, but believe me: I'm definitely not depriving myself of them. There's a bakery right around the corner from my apartment that sells them until midnight every night of the week. Or you can make these at home anytime >>

Hannah, Associate Editor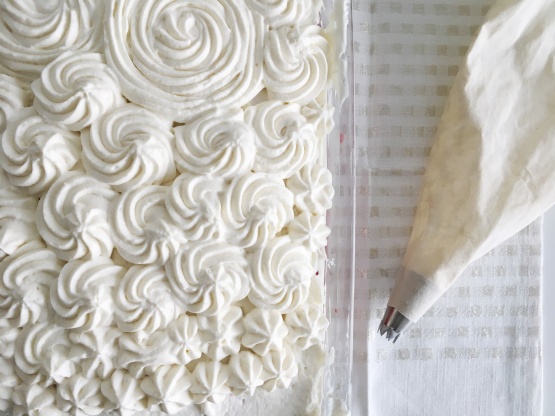 I don't know if this really counts as a dessert, but I'm going to tell you about it anyway: Ever since I first discovered this frosting, I have never made another and that isn't even an exaggeration. Whipped cream cheese frosting may sound simple enough in name, but in flavor it is out-of-this-world amazing. I've never met a cake that didn't taste better with a thick layer of this airy icing loaded on top, even Jell-O Cake was elevated by its slight tang and gentle sweetness. It might not be a dessert, but I've never eaten a dessert without it. Make your cakes even better with my go-to recipe >>

Abby, Executive Producer
Chocolate is my downfall #cantstopwontstop. So you're asking yourself, "Why isn't her pick a chocolate cake or a mousse or even a lava cake?" Well, the truth is that I'm also a product of my dad's kitchen. This Heath Bar Cake is his thing. He has made it for birthdays and average Saturdays for my whole life. The angel food cake makes it light and the frosting isn't overly sweet, which creates a glorious balance. One piece of advice: Don't attempt this in super humid conditions. We've been there. It's an epic slop fest. Get the recipe that'll be your new birthday must-have >>

Danny, Social Media Intern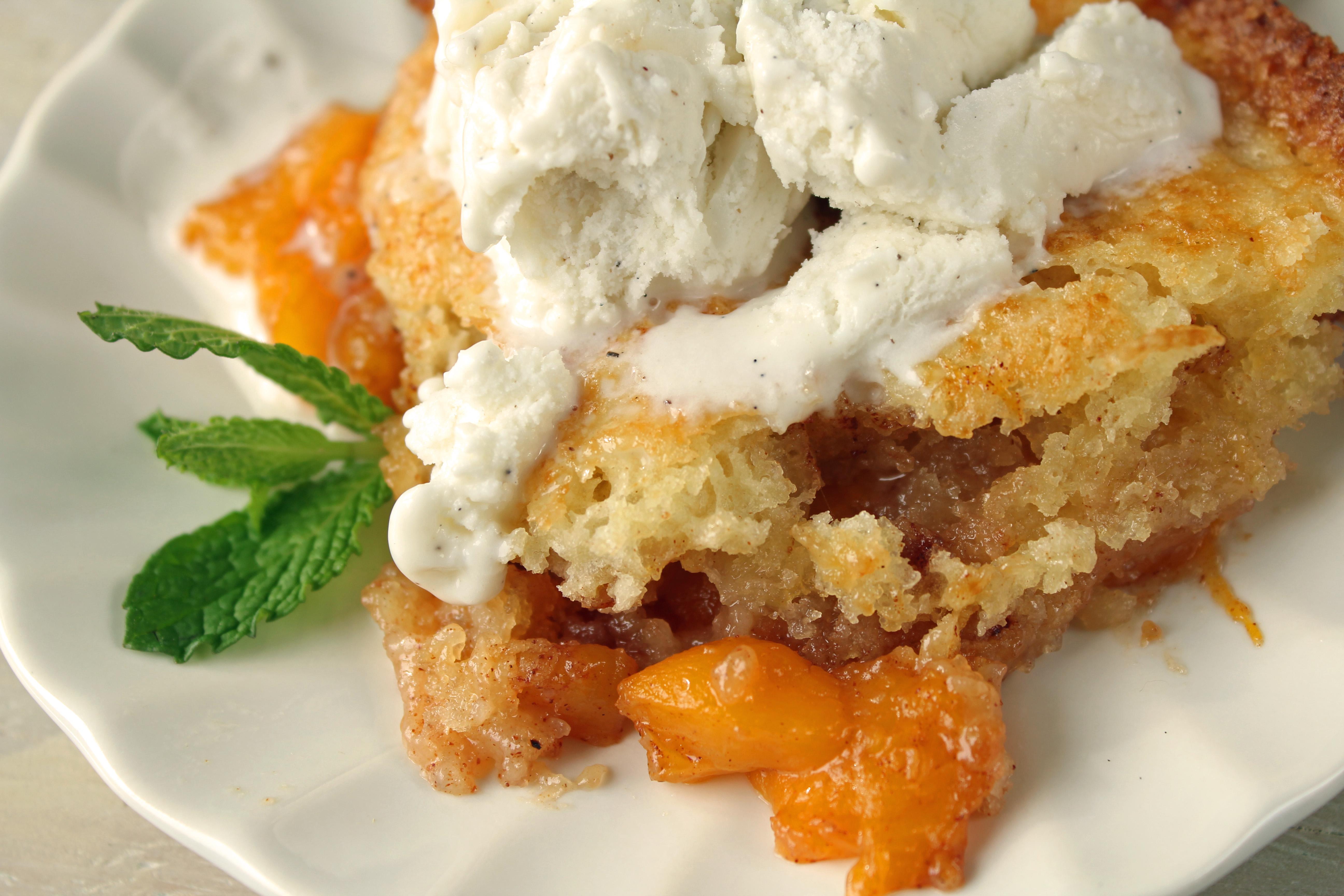 Nothing compares to a scoop of frosty vanilla ice cream slowly melting over the top of a warm piece of peach cobbler. I first tried this Southern classic in my high school cafeteria in Florida. Much like the hot and cold balance of cobbler and ice cream, Florida's weather was blistering while my school's classrooms were kept icy by a constant blast of AC. This dessert takes me back to a time when I had to wear a sweater even though it was scorching outside — and when I could gorge on four pieces of cobbler before next period. You don't have to be in high school to recreate the magic — this recipe will do the trick >>


MATT, Digital Content Strategy Manager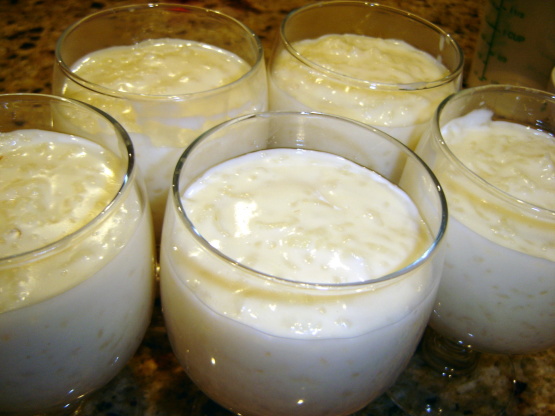 Everyone in my family knows that my yiayia (Greek for "grandma") is the best cook around. And when it comes to dessert, her rice pudding is everyone's favorite. It's so rich and decadent, but you can't stop eating it, even when you are stuffed. Best of all, you won't find any raisins in this rice pudding. Ain't nobody got time for raisins. They're a dessert-ruiner. They ruin desserts! Get the recipe, and don't add raisins >>