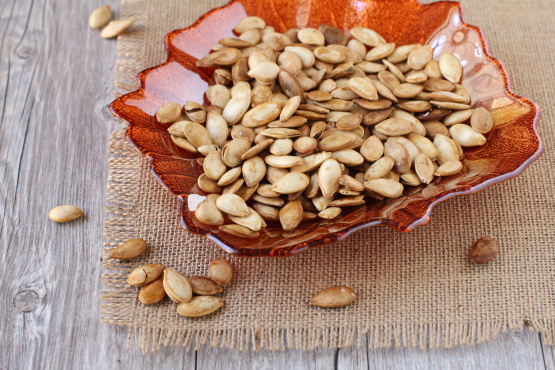 Spooky Seeds for Halloween
Make sure your pumpkin seed game is on point this holiday.
Planning on carving a Jack-O-Lantern this Halloween? Don't waste the guts of your pumpkin by tossing them away. This round-up will turn those seeds into a party snack so delicious, they'll petrify your taste buds. First up, Crispy Toasted Pumpkin Seeds »
get the Food.com app.
Watch on your iPhone, iPad, Apple TV, Android, Roku, or Fire TV.
Learn More
How to Roast the Perfect Pumpkin Seed
Once you've nailed the perfect pumpkin seed recipe, you can opt for a simple salty crunch or jazz them up with other spicy seasonings. Follow this step-by-step guide for roasting the perfect pumpkin seed »
5 Drinks and a Snack Hack
The best way to haunt your happy hour this Halloween? With the perfect sips and snacks, of course. These mind-blowing video hacks will leave every last guest and ghoul impressed. Watch the video »
A Little Sweet, A Little Spicy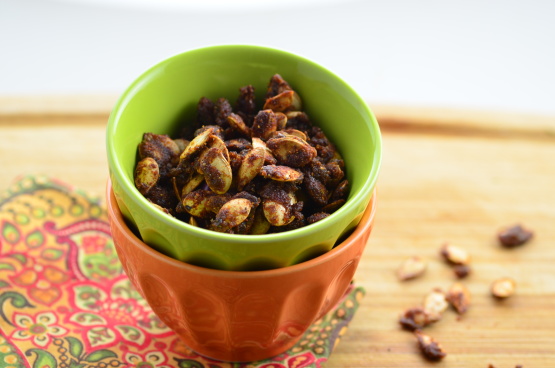 Every true fright fest must have some sweet and spicy nosh. So why not kill two birds with one stone, and provide a snack with all the flavors you crave? Get the job done with this Sweet & Spicy Pumpkin Seed Recipe »
High Energy Snack Mix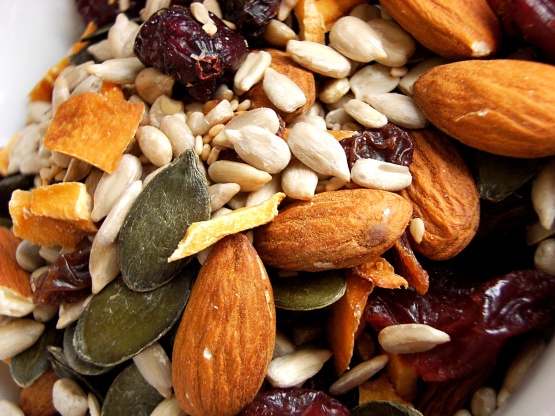 Your trick-or-treaters will need some sustenance to keep their spook going all night long. Supply them with nosh that has more nutrients than candy, like this High Energy Snack Mix »
Rosemary Garlic Pumpkin Seeds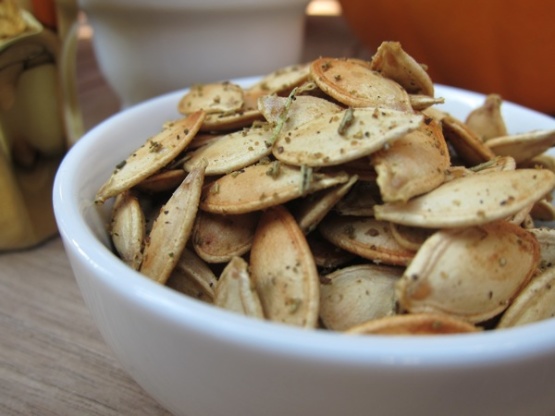 The best way to keep the vampires at bay this Halloween? With a delicious garlicky snack, like these unbeatable Rosemary Garlic Pumpkin Seeds »
Pumpkin Seed Bread
No Halloween dinner is complete without some spooky sides. Your devilish diners will be begging for seconds when you pair your main dish with this Pumpkin Seed Bread »
Pumpkin Spice Seeds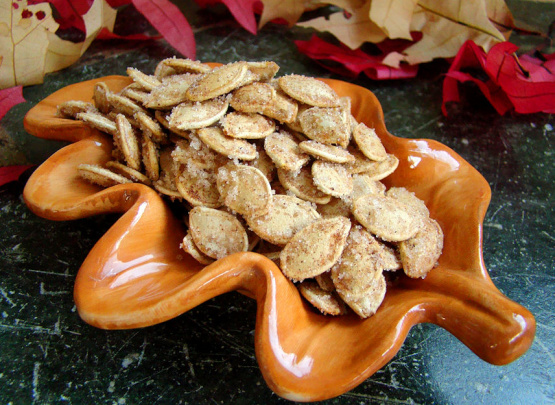 Move over pumpkin spice lattes — we're infusing fall's "it" flavor into our seeds for the ultimate salty-sweet snack. Start munching »

Plus: More fun Halloween recipes »

Don't Miss:
• 30 Silly Halloween Recipes »
• 30 Creepy Party Foods »
• 20 Comforting Soups, Stews & Chilis »