Sweet Fix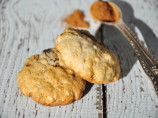 Most Popular Recipes
I searched and finally found this recipe on the internet. It is a copycat of the Bourbon Chicken sold in Chinese carry-outs in my hometown. This recipe...
Recipe #45809
Amazing flavor, and so simple! No salt needed here. In fact, you may wish to use half the ranch dressing mix to cut back on the saltiness. Found this...

Recipe #27208
I love this Crock-Pot chicken recipe for two reasons: one, my family loves it and two, it is so easy to make! I got this recipe from my sister. She has...

Recipe #89204
Newest Recipes
A wonderful presentation of Greek Olives, Hot Greek Peppers, Marinated Mushrooms and Cherry tomatoes. Add these to your Antipasto Salad, serve as a...

Recipe #520066
Old-Fashioned homemade goodness.
I love fruit cake and a cookie just makes so much sense.
Healthy Recipes
A dark rye bread great with steak or any kind of spread.
This smoothie has an amazing flavor. Don't try this with powdered ginger, the flavor is just not the same. Okay, you can try it with 1/8 teaspoon of ground...
Quick & Easy Recipes
"Fun to say, fun to smell and fun to eat"!! This is the quote that came with the recipe I found at cooking .com, and how true it is!! I remember...
From Dom DeLuise. A simple dish with no meat or tomatoes. The heat from the pasta will cook the eggs.

Recipe #392540
These juicy mussels are very easy to prepare. Fresh tomatoes, capers, lemon juice and lemon zest provide the backbone of this traditional dish from Campania....

Recipe #186660
Recommended Recipes
I found this at cdkitchen.com and it looked so easy I had to try it.. I will never buy candied ginger again.. this was outstanding. And I can't wait...

Recipe #123111
Are you tired of soggy corn that soaks up all your butter and tastes waterlogged? Well, there is a reason for that :) Here is the way my mom always...

Recipe #249731
Easy, impressive and delicious!
Newest Reviews for All Recipes
"I tried this recipe again tonight and it is by far the best soup I have ever tasted. I used sour cream instead of whipping cream. The soup has a definite..." more
By Cazannem
on December 3, 2003
"These turned out to be great chicken nuggets. I only had italian seasoned breadcrumbs on hand, so I used those instead of plain breadcrumbs. Other than..." more
By scrunchbox
on May 8, 2002
"Yummm! Fast & easy. Nothing to be tending at the last minute. Ingredients I have readily available. Healthy and delicious! What a great recipe...." more
By Maven in the Making
on December 22, 2004
Photos
Ideas from Food.com
Make this season merry, bright and manageable with our easy ideas.

---
Over 475,000 Recipes
Food.com Network of Sites