Sweet Fix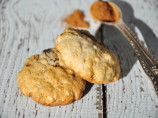 Most Popular Recipes
Newest Recipes
Healthy Recipes
Quick & Easy Recipes
Recommended Recipes
Newest Reviews for All Recipes
"Been a while since I made this, but it was awesome. Even my wife who isn't a lover of hot tuna, really enjoyed it. Di's stuff is so been all..." more
By Tugar357
on June 10, 2002
Swedish Ginger Cookies With Crystallized Ginger
"excellent. I cut sugar in half, used whole wheat flour and still delicious!"
By Anoushka
on December 27, 2007
"I love to stuff potatoes with different fillings and this was a nice one. I sauteed the breast for a few minutes and used a hickory barbecue sauce. I..." more
By lazyme
on December 11, 2013
Photos
Ideas from Food.com
Every recipe, menu, tip and how-to is right here, at your service.