Recommended Recipes
I just made these for the first time today with my cooking and recipes group, and they are unbelieveably YUMMY! Try making them with the kids, or for...

Recipe #220316
This simple pineapple sauce is so delicious and easy to make. I got the recipe from my Sister-in-law. Leftovers are great served warm, over vanilla ice...

Recipe #293371
This Horchata is the kind that is served in "neverias" or ice-cream shops in Mexico. It is creamy and easy to do. Grinding the rice twice brings...

Recipe #359285
This recipe is a one dish meal. It's so easy to throw together and the cooking time just depends on the kind of rice you use. The flavor is great and...
Recipe #103974
These biscuits combine an adaptation of Roben Ryberg's biscuit ingredients from The Gluten-Free Kitchen with Cooks Illustrated's method for making biscuits....

Recipe #152283
I was born and raised in the southern US, beans and cornbread are a staple here in the south, I have been eating beans ever since I was born I think,...
Curl up next to the fire with this one... umm!

Recipe #77324
*Needs to marinate 8 hours or overnite* I haven't seen a Chicken Taco recipe quite like this posted, so I thought I'd share. I found this while searching...

Recipe #180912
This has a subtle difference to the Thousand Island dressing that is so popular. Much better on a Corned Beef Sandwich!
I found this recipe in a local church cookbook. I have not tried it myself, but I thought it sounded very interesting. I might experiment on my guests...
This is the meatloaf that my mother made. It is the only meatloaf I have ever liked. This recipe is so popular with my family that I always have to...

Recipe #308590
Serve this as an appetizer for 6 persons or a feed for two. Serve with a fork & a spoon. You do not want to miss out on the great flavor of the broth!
Newest Reviews for All Recipes
"Oh my goodness! These ARE the best! My 10 yr old found this recipe and made them herself, she did excellent! It made exactly 6 jumbo muffins with the..." more
By cokiethebaby
on January 10, 2003
"have used this recipe for eons. it is not Cmas without it. to serve this dip, i purchase a whole round pumpernickel bread. hollow out the center and..." more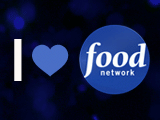 By christinegardner
on December 7, 2007
"I've used this recipe for years...and had lost it. Thank you for posting this super-easy, creamy chocolate fudge. It is easy enough for beginners..." more
By Cindy-in-the-Kitchen
on December 5, 2001
Photos
Ideas from Food.com
Pop a bottle, cook some special dishes and celebrate the season.

---
Over 475,000 Recipes
Food.com Network of Sites