Most Popular Recipes
I searched and finally found this recipe on the internet. It is a copycat of the Bourbon Chicken sold in Chinese carry-outs in my hometown. This recipe...
Recipe #45809
Amazing flavor, and so simple! No salt needed here. In fact, you may wish to use half the ranch dressing mix to cut back on the saltiness. Found this...

Recipe #27208
I love this Crock-Pot chicken recipe for two reasons: one, my family loves it and two, it is so easy to make! I got this recipe from my sister. She has...

Recipe #89204
N'awlin's style of chicken with an updated Alfredo sauce.

Recipe #39087
These are absolutely the chewiest, moistest, fudgiest brownies ever! I have tried adding so many different things to the batter, and they ALWAYS comes...

Recipe #32204
This is one of (if not) the BEST banana cake I have ever tasted! I thought the oven temp of 275° sounded a little low, but this cake baked up (and...

Recipe #67256
My kids will give up a steak dinner for this spaghetti. It is a recipe I have been perfecting for years and it is so good (if I may humbly say) that my...

Recipe #22782
Absolutely delicious meatloaf and sauce! Those who claim they don't believe there can be such a thing as a great meatloaf will love this. Based on a meatloaf...
Recipe #54257
You've made oatmeal-raisin cookies before, so why try these? Because they're moist, chewy and loaded with raisins - and they're better than any you've...

Recipe #35813
I'm publishing this recipe because I'm sure that there are other families who have members, who don't know how or have forgotten how to make ice when...

Recipe #420398
This is really a great recipe! It is fast, simple and you usually have the ingredients on hand. I never use a mix! I got this from my sister years ago,...

Recipe #25690
Cooking the meatballs in simmering pasta sauce will not only add so much extra flavor to the sauce the meatballs will be melt-in-your-mouth tender, you...

Recipe #69173
Newest Reviews for All Recipes
"I am on a diet that starts with a 10 day detox. During the detox you can't have caffeine, sugar, dairy, or gluten. This recipe fits, tastes great,..." more
By Chef Jen #1
on July 10, 2009
"A friend made beans for me onetime and had added a can of tomato paste ,It was FANTASTIC! I never cook beans now without tomato paste."
By Chef #1802485707
on January 17, 2003
Chili Like at That Place Dave Named After His Daughter Copycat
"This chili is perfect! I've made chili many times in the past and it has never been a favorite of my husband's. After the first bite of this..." more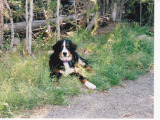 By Chef #1803018654
on September 24, 2004
Photos
Ideas from Food.com
Getting healthy starts here — browse our best ideas.

---
Over 475,000 Recipes
Food.com Network of Sites