Chicken Tortilla Soup (Vita Mix)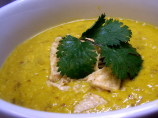 Photo by PaulaG
Prep Time: 5 mins
Total Time: 10 mins
Servings: 4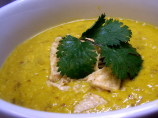 Photo by PaulaG
About This Recipe
"You can't beat making soup start to finish in 10 minutes.This is easy no peeling and very quick great main meal or snack! And you don't cook out all the vitamins because it's not simmering on the stove for hours.Clean up is easy just the Vita-Mix.The results are hot which you can't get in a blender or food processor. The first half becomes smooth and cream while the second half added on low speed gives the soup texture. Oh almost forgot thanks to Alan Hall for the recipe, the guy that sold me the machine."
Ingredients
2 cups hot water

1 green onion

1/4 green pepper

1/3 yellow squash

1/3 zucchini

1 inch cheddar cheese

1 chicken bouillon cube

1 carrot

1 stalk celery

2 roma tomatoes

1/3 serrano chili

1 dash cumin

1 garlic clove

salt and pepper, for seasoning

1 -3 ounce cooked white chicken meat

1 -3 ounce cooked brown rice

4 -6 sliced black olives

3 ounces mexicorn ( 1/4 can)

5 ounces black beans ( 1/3 can)
Directions
First 14 ingredients blend at high speed in Vita-Mix for 4-5 minutes.

No need to peel any of the vegies, you can even leave the skin of the garlic on.

Then the last 6 ingredients blend 5-10 seconds on #1 variable speed.