Low Fat Buckwheat Pancakes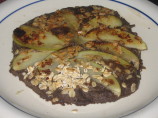 Photo by spatchcock
Prep Time: 5 mins
Total Time: 15 mins
Yield: 6 large pancakes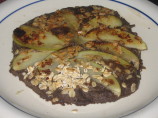 Photo by spatchcock
About This Recipe
"This recipe has a bit of a convoluted history! It was originally posted by a poster who left, and then was put up for "adoption." Since I'd made it before and loved it, I took it on as my own! I did change a few things when I made it; I had some apples to use up, so I cored nd sliced them and when I poured the batter on the griddle, I arranged the apple slices decoratively on top. That way, when I flipped the pancake, the slices got cooked into the pancake. It was yummy and added even more fiber and vitamins! Anyway, here's the original poster's description: Healthy pancakes to get you going in the morning. They aren't very sweet, so add some sugar or honey if you like your pancakes sweet. I like to eat these topped with plain yogurt and a bit of syrup. Freezes well."
Ingredients
1/2 cup buckwheat flour

1/2 cup whole wheat flour

1/2 tablespoon baking powder

1/2 teaspoon cinnamon ( I prefer without) (optional)

1/2 teaspoon vanilla

1 egg white, beaten

1/4 cup unsweetened applesauce

1 cup water
Directions
Mix together dry ingredients.

Add liquids and combine, mixing as little as possible.

Do not overmix.

Fry in hot nonstick frying pan, turning once.