Farmer's Pie (Vegetarian Shepherd's Pie)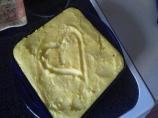 Photo by CookOnSunday
Prep Time: 15 mins
Total Time: 1 hr 15 mins
Servings: 6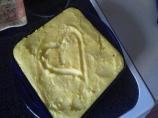 Photo by CookOnSunday
About This Recipe
"I love lentils! After making some lentil meatloaf (http://www.food.com/recipe/really-good-vegetarian-meatloaf-really-33921) and lentil and rice tacos (http://www.food.com/recipe/easy-inexpensive-lentil-tacos-304604) I wanted to expand my use of lentils to my all-time favorite dish: Shepherd's Pie! This recipe is vegetarian, wheat free and very versatile. It was a hit with my guests tonight and my carnivorous young boys had seconds. My only regret is that they ate it all!"
Ingredients
3/4 cup dried brown lentils

3/4 cup rice ( white or brown)

4 cups water

4 vegetable bouillon cubes

6 medium yukon gold potatoes ( peeled and quartered)

1/2 cup unsalted butter

1 teaspoon salt

1/2 cup milk

1 teaspoon rosemary ( fresh or dry)

1 teaspoon thyme

1 tablespoon olive oil

1 onion, chopped

2 carrots, chopped

1 small yellow squash, chopped (optional)

1 cup frozen peas ( fresh if you have them!)
Directions
Preheat oven to 400 degrees F.

Put lentils, rice, 4 cups of water and bouillon together in a medium pot over high heat.

Bring to a boil, then turn down heat to simmer. Stir occasionally, cover and cook until rice and lentils are soft, about 20 minutes. Stir in rosemary and thyme and set aside.

While lentils cook: Boil potatoes in another pot of water until tender when pierced with a fork. Drain and return to pot over low heat.

Add butter, salt and milk and use a potato masher to smash potatoes to your desired smoothness.

In a medium pan heat olive oil over medium heat. Add onions, carrots and squash (or other vegetables you like). Cook until onions are tender.

Cover the bottom of an 8x8 glass baking dish with all of the the lentil and rice mixture. Next add a layer using all of the vegetables, add the frozen peas on top. Last carefully cover the layers with mashed potatoes, a spoonful at a time using a rubber spatula.

Cover the baking dish with foil and place in the center of the oven.

Bake for 25 minutes covered, then remove foil and bake for 5 more minutes.

Remove from oven and serve hot.