Finally! Delicious Sprouted Gluten Free Egg Free Bread!
By lifesnaturalpleasures.com on October 19, 2010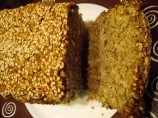 Photo by lifesnaturalpleasures.com
Prep Time: 10 mins
Total Time: 1 hrs 10 mins
Yield: 1 loaf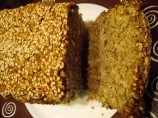 Photo by lifesnaturalpleasures.com
About This Recipe
"I never thought that I would find a delicious not only gluten free but EGG free bread too!!! Soaking the grains makes it much easier to digest and is the nutrients are unlocked and multiplied giving you ten times more absorbable vitamins and nutrients from those grains! And it doesn´t crumble, fall apart, or mush! It actually rose and is sliceable and sooo yummy! Please try out this recipe, I am SO excited!! This recipe was adapted from www.AnnieBBond.com"
Ingredients
1/3 cup quinoa ( soaked 24-48 hrs)

1/3 cup amaranth ( soaked 24-48 hrs)

1/3 cup millet ( soaked 24-48 hrs)

1/2 cup sesame seeds ( soaked 24-48 hrs)

1/2 cup coconut flour

1/2 cup rice flour

2 tablespoons flax seed meal

1 1/4 cups almond milk

1/4 cup water

2 tablespoons coconut oil

2 -3 teaspoons Agave ( to taste)

1 teaspoon sea salt

3 teaspoons baking powder

1 teaspoon baking soda