Gluten Free, Dairy Free, Egg Free & Yeast Free Carrot Muffin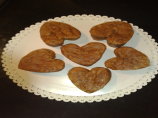 Photo by Chef #1556747
Prep Time: 10 mins
Total Time: 40 mins
Serves: 8, Yield: 8 Muffins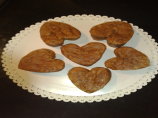 Photo by Chef #1556747
About This Recipe
"I love this recipe!!! I am not food allergy sensitive but my Fiancé is a Celiac plus other food allergys. This being said it has opened up a whole new world of baking so that he can still have all the things he enjoys. We live in Italy so it is more difficult to find things already prepared and safe for him. This recipe is my version of carrot cake. It is moist and sweet just like the real thing. I like to use it to make breads this recipe makes either 1 loaf of bread,8 muffins or 1 - 8' cake. It is very versatile and you can add other flours or nuts if you can have them. I hope that you enjoy this recipe as much as we do !!! Now back to the lab ( I mean the kitchen) to create more recipes for my food allergy and Celiac friends. Buon Appetito!! Ciao"
Ingredients
1 cup soy flour or 1 cup any type flour

1/4 cup white sugar

1/4 cup brown sugar

1/4 teaspoon baking soda

1/4 teaspoon baking powder

1/4 teaspoon salt

1/2 tablespoon cinnamon

1/2 cup grated carrot

1/4 cup dried shredded coconut

1/4 cup raisins

1/2 cup soymilk
Directions
Preheat oven to 190°c or 375°f.

Mix together all dry ingredients in a medium size bowl .

Add to the dry mixture the carrot,coconut and raisins after that is incorporated well add the soy milk and stir until all are combined.

Put in a lightly oiled pan and bake for approximately 30 minutes until toothpick inserted comes out clean and the top springs back when touched.

Remove from the oven and let cool.