Jello Instant Pudding and Soy Milk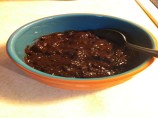 Photo by Sknymnie
Prep Time: 5 mins
Total Time: 10 mins
Servings: 3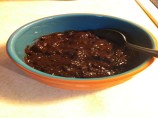 Photo by Sknymnie
About This Recipe
"I've read lots of accounts of how soy milk won't set in Jello Instant Pudding because of the lack of casein, lack of calcium, etc. Here's how I got it to work"
Directions
1. Heat soy milk to about 160 to 170. Just under boiling is fine.

2. Follow directions on back of box.

You should see your pudding start to thicken as soon as you add in the powder. I used Jello Sugar and fat free chocolate pudding mix and pistachio pudding mix.