Condensed Cream of Chicken Soup Substitute - Gluten-Free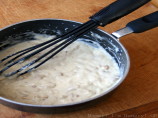 Photo by Chef #830851
Prep Time: 5 mins
Total Time: 20 mins
Serves: 1, Yield: 1 can (1 3/4 oz) equivelent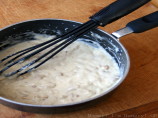 Photo by Chef #830851
About This Recipe
"A Roben Ryberg recipe for a substitute that can be used in any recipe call for one (10 3/4 ounce) can of cream of chicken soup. Cna be made in advance and stored in the fridge for a couple of days. For Aussies, Massell brand stock cubes are gluten-free. This recipe is intended for a substitute to be used in recipes and not for a stand-alone soup"
Ingredients
2 ounces boneless chicken ( any kind of pieces)

3 tablespoons butter

1 cup milk

7 teaspoons cornstarch or 7 teaspoons potato starch

1 gluten-free chicken bouillon cube
Directions
Finely chop the chicken and place in a small saucepan with the butter. Cook over a medium heat until the chicken is tender- approx 5 minutes.

Using a cup- Combine the remaining ingredients in a cup and stir to dissolve the starch. Be sure that the bouillion cube is totally smashed. Add to the pot.

While stirring, bring the pot to the boil and allow the mixture to thicken.

Can be used in any recipe calling for condensed chicken soup.