"sneaky" Chocolate Zucchini Cupcakes Kids Love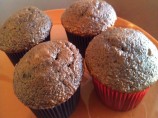 Photo by AZPARZYCH
Prep Time: 25 mins
Total Time: 45 mins
Yield: 21 cupcakes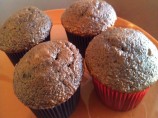 Photo by AZPARZYCH
About This Recipe
"These little gems look like a bite of chocolate heaven - even to ME!! I KNOW they will satisfy my little guy - who is on an anti-veggie kick at the moment. Makes me think of the decadent chocolate frosted cake from school daze that had beets in it - every kid's nightmare. Couldn't believe it when I saw the recipe as a kid. Oh, well. Get 'em in there any way you can Mommy....until they get over the YUCK phase. THIS TOO SHALL PASS! And with these cupcakes, it looks like our secret is safe!!"
Ingredients
1 1/4 cups butter, softened

1 1/2 cups sugar

2 eggs

1 teaspoon vanilla extract

2 1/2 cups all-purpose flour

3/4 cup baking cocoa

1 teaspoon baking soda

1/2 teaspoon salt

1/2 cup plain yogurt

1 cup zucchini, finely grated

1 cup carrot, finely grated

16 ounces chocolate frosting ( I like Duncan Hines Dark Chocolate Fudge)
Directions
In a large bowl, cream butter and sugar until light and fluffy.

Add eggs one at a time, beating well after each addition; stir in vanilla.

Combine the flour, baking cocoa, baking powder, baking soda and salt; add tot he creamed mixture alternately with the yogurt, beating well after each addition.

FOld in zucchini and carrots.

Fill paper-lined muffin cups 2/3 full.

Bake at 350 degrees for 18 - 22 minutes or until a toothpick comes out clean.

Cool for 10 minutes before removing from pans to wire racks to cool completely; once cool frost cupcales and enjoy!