Curried Winter Vegetable Soup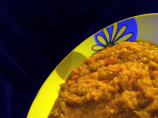 Photo by Geniale Genie
Prep Time: 20 mins
Total Time: 1 hr 15 mins
Servings: 6-8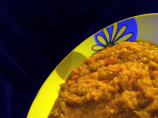 Photo by Geniale Genie
About This Recipe
"Delicious. I have no other words to describe this soup."
Ingredients
1 1/2 tablespoons butter

1 teaspoon cumin

1 teaspoon curry

1 teaspoon rosemary

1 teaspoon pepper

1 teaspoon sage

4 -6 garlic cloves, minced

1 large leek, chopped

4 cups vegetable stock

1 cup water

1 medium rutabaga

1 cup split red lentils or 1 cup split yellow lentils

2 medium sweet potatoes, peeled and diced

2 medium carrots, peeled and sliced

1 medium parsnip, peeled and sliced

1/4 cup coconut milk ( or regular milk)

2 teaspoons cilantro or 2 teaspoons parsley, finely chopped
Directions
In large stockpot, melt butter.

Stir in cumin, curry, rosemary, pepper, and sage.

Add garlic and leek.

Cook on low heat, 2-5 minutes or until leek is tender.

Add stock, water, rutabaga, and lentils.

Bring to a boil, slowly.

Reduce heat and simmer 10 minutes, covered.

Add potatoes, carrots, and parsnips.

Simmer, covered, for 25-40 minutes or until vegetables are tender.

Remove from heat; allow to cool slightly, until all bubbling has stopped.

Mash with a potato masher until consistency is partly chunky.

Stir in coconut milk (if using) and cilantro or parsley.

Return to heat briefly to re-warm and serve.