Holiday Gingerbread Pudding Cake!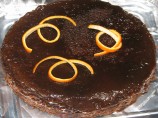 Photo by Dimpi
Prep Time: 20 mins
Total Time: 1 hr 5 mins
Yield: 1 pudding cake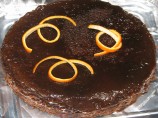 Photo by Dimpi
About This Recipe
"This is one of the best recipes I have!! I can't wait to make it for Christmas! It is such a cozy, special cake!"
Ingredients
2 1/2 cups all-purpose flour

1 1/2 teaspoons baking soda

1 1/4 teaspoons ground ginger

1 teaspoon ground cinnamon

1/2 teaspoon salt

1/2 teaspoon ground allspice

1/4 teaspoon ground nutmeg

1/2 cup butter, softened

1/2 cup sugar

1 egg

1 cup molasses

1 cup water

3/4 cup firmly packed brown sugar

1 1/2 cups hot water

1/3 cup butter, melted
Directions
Preheat oven to 350°.

Combine the flour, baking soda, ginger, cinnamon, salt, allspice and nutmeg in medium bowl.

Set mixture aside.

Beat 1/2 cup butter and sugar on medium speed in large mixing bowl until creamy (1-2 minutes).

Add egg; continue beating until well mixed.

Reduce the speed to low, continue beating, alternately adding flour mixture with molasses and 1 cup water.

Beating after each addition only until blended.

Pour the batter into 13x9-inch baking pan; sprinkle with 3/4 cup brown sugar.

Combine 1 1/2 cups hot water and 1/3 cup melted butter in medium bowl.

Carefully, pour over top of batter.

Bake 40-55 minutes or until gingerbread is cracked on top and toothpick in center comes out clean.

Serve warm, with ice cream if desired.