My Own Caribbean Christmas Fruit Cake Also Known As Great Cake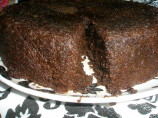 Photo by Catinthecloud
Prep Time: 2 hrs
Total Time: 5 hrs
Serves: 20, Yield: 1 large cake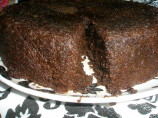 Photo by Catinthecloud
About This Recipe
"This is a dense fruit cake that is prepared for Christmas and for weddings in Barbados and other areas in the Caribbean. It is usually sweet and soaked in alcohol. The fruit mixture can be prepared many months in advance and allowed to soak."
Ingredients
1 lb raisins

1 lb prune

1 lb cherries

1 lb currants

1/2 lb mixed peel (optional)

2 (8 ounce) bottles port wine or 2 (8 ounce) bottles red wine or 2 (8 ounce) bottles sherry wine

1 (8 ounce) bottles rum

1 (8 ounce) bottles red wine

1 lb sugar

10 eggs

1 lb flour

4 teaspoons baking powder

1 teaspoon nutmeg

2 teaspoons cinnamon

1 lb butter

6 teaspoons almond extract

2 teaspoons Angostura bitters

1 teaspoon powdered clove

1 cup browning sauce

2 teaspoons mixed spice

1 teaspoon salt

1 teaspoon powdered ginger

1 cup Crisco
Directions
About three months before preparation of the cake mix or puree the fruits.

Pour the alcohol over them and allow them to soak.

Cream the sugar and butter together.

Add the eggs two at a time.

Add the essence and angostura bitters.

Combine the dry ingredients and spices with the flour and add them to the batter.

Add the colouring to the mixture.

A wooden spoon should be able to stand in the mixture with falling to easily.

Grease and double line a large cake pan.

Cover the pan with foil paper.

Place a shallow pan of water in the bottom of the oven. This is to increase the moisture of the cake.

Bake at 250- 300°F for 2-3 hours.

Test for doneness with a skewer after about 2 hours.

When done, prick the cake with a skewer repeatedly and pour sweet red wine all over the cake.

Replace wine when the cake has soaked it up.

Enjoy!