Joanna's Chocolate-Banana Muffins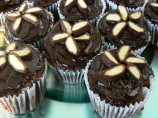 Photo by Perfectionist cook
Prep Time: 5 mins
Total Time: 25 mins
Serves: 12, Yield: 12 muffins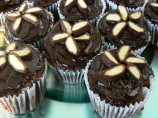 Photo by Perfectionist cook
About This Recipe
"It is with a heavy heart that I reveal here after much serious thought my special chocolate-banana muffin recipe. I have made this hundreds of times, it is my kids' absolute favourite and the one I make at their birthday parties. To me it is muffin perfection, not overly sweet or rich but with a pronounced banana flavour and intense chocolate flavour. I got the original recipe off the internet years ago but have tweaked it so many times that it no longer resembles it in any way. Make sure you have very ripe bananas for this or you will lose half the magic!"
Ingredients
1 1/4 cups plain flour

1 teaspoon baking powder

1/2 teaspoon baking soda

1/4 teaspoon salt

1/4 cup unsweetened cocoa powder ( the best quality you can find)

1 cup sugar

2 small bananas ( very ripe, no brown spots, mashed)

1 egg

1/3 cup vegetable oil

1/4 cup milk or 1/4 cup buttermilk

1 teaspoon vanilla essence

1/2 cup dark chocolate chips ( use good quality if possible)
Directions
Pre-heat oven to 180 degrees celsius.

Combine dry ingredients in a large bowl and make a well in the centre.

Combine wet ingredients in a small bowl and mix well.

Add wet ingredients to dry ingredients and mix well with a fork.

Spoon into a 12 hole paper-lined muffin tin.

Bake for around 15-20 minutes or until a skewer comes out clean.

Cool in tray for 5 minutes and then remove and serve.

These are even more decadent if you top them with a chocolate ganache frosting.