Diet Soda Cake or Cupcakes With Frosting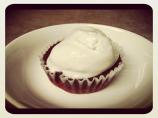 Photo by xaznxthaigerx
Prep Time: 10 mins
Total Time: 45 mins
Serves: 24, Yield: 1 Cake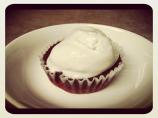 Photo by xaznxthaigerx
About This Recipe
"The popular Diet Soda Cake! I invented a frosting for this cake that is light and creamy and really great. You can make a frosting for it if you'd like, but you really do not need it. YOU MUST STORE THIS CAKE IN THE FRIDGE ESPECIALLY IF YOU USE THE FROSTING! This cake, including the icing, freezes wonderfully! A 2"x2" piece is 2 points (approx. 100 cals and a scant 1/2g fat). The frosting is free for one serving, but is 1/2 point for 2 servings."
Ingredients
cake

1 (18 ounce) boxes cake mix ( dark or light colored cake)

1 (12 ounce) cans diet soda ( dark diet soda for dark cakes. light diet soda for light colored cakes.)

frosting

1 cup nonfat milk

1 (8 ounce) containers fat-free cool whip

3 ounces fat-free sugar-free instant chocolate pudding mix ( mix and match with your cake.)
Directions
CAKE: Stir the soda into the cake mix - nothing else; no eggs, no oil just diet soda. Spray a 9x13 baking pan w/baking spray and bake according to cake mix directions. If making cupcakes, place liners in a muffin pan and use a standard ice cream scoop to place one level portion into each cup. Approximately, 1/4 cup.

FROSTING: Fold the pudding into the cool whip. Add half the milk and keep adding a as much of the remaining milk as you'd like to get the consistency you prefer. Frost COMPLETELY COOL cake. Cut into 2"x2" square servings and serve.