Quick and Easy Puff Pastry or Bladerdeeg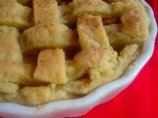 Photo by Roxanne J.R.
Prep Time: 15 mins
Total Time: 15 mins
Yield: 2 puff pastry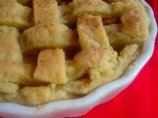 Photo by Roxanne J.R.
About This Recipe
"I have tons of recipes that I want to try that list puff pastry as an ingredient and of course I never have any and forget to buy it when I am out. Here is a recipe to make your own at home."
Ingredients
1 1/2 cups flour

1 cup butter

1/2 cup sour cream
Directions
Cut butter into flour until it resembles crumbs. Stir in sour cream.

Turn onto a floured board and knead until it just holds together.

Form into a ball, flatten slightly and wrap airtight. Refrigerate at least 2 hours or overnight.

Work with half of the dough at a time and keep other half in the refrigerator until ready to use.

Pound the dough with a heavy rolling pin to make it pliable. Use in any recipe calling for puff pastry.