Chicken Fried South of the Border Sirloin Steaks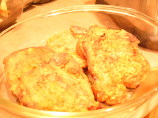 Photo by Montana Heart Song
Prep Time: 20 mins
Total Time: 35 mins
Servings: 4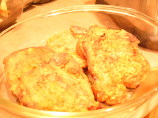 Photo by Montana Heart Song
About This Recipe
"This is quick and easy. You can use on any steak including venison or elk. The crispy crust keeps the juices and flavors in the meat,"
Ingredients
1 cup milk ( or 1/2 cup evaporated milk and 1/2 cup cold water)

4 large steaks

3/4 cup olive oil

1 cup white flour

1/2 teaspoon salt

1 teaspoon ground cumin

1 teaspoon ground red chili pepper
Directions
In large flat pan, pour milk, add steaks.

Preheat oil in large frying pan.

Turn over the steaks so both sides are coated with milk. Then drain.

In large flat pan or plate, add flour, salt, cumin and chili pepper. Stir to mix.

Coat each steak with flour mixture both sides.

Fry medium high heat until coating is medium to yellow brown. Turn once until both sides are nice and brown.

You may have to add more oil depending on the size of the steaks.

Note: You can use the soaking milk and the balance of the flour mixture to make a gravy if you wish, just add more milk, flour, other seasonings as you wish; and wisk until bubbling.