Fried Bologna Sandwich's (Southern Style)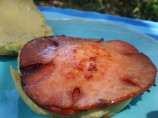 Photo by breezermom
Prep Time: 2 mins
Total Time: 7 mins
Servings: 2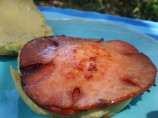 Photo by breezermom
About This Recipe
"Don't know if it is a Southern thing or not but I grew up on these! I sometimes indulge in one of these late at night or as a late breakfast! Don't stick your nose up until you try them. LOL!"
Ingredients
2 slices of oscar mayer beef bologna ( no substitutions please)

2 hamburger buns ( whatever brand is on sell that week works well)

4 teaspoons butter ( no margarine)

yellow mustard ( French's is best)

2 slices American cheese ( Kraft or Velveeta works best) (optional)
Directions
Melt the butter in a frying pan and cut several slits in the edges of the slices to keep them from curling. Fry to your liking (some like them crisp others just like it warmed. Melt Cheese on top if desired. Put between Hamburger buns spread with mustard and enjoy!