Rouille - French Cayenne Pepper, Saffron and Garlic Mayonnaise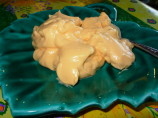 Photo by French Tart
Prep Time: 15 mins
Total Time: 15 mins
Yield: 2 Cups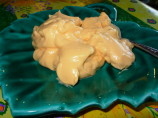 Photo by French Tart
About This Recipe
"Rouille is a classic French garlic mayonnaise with Cayenne Pepper. The word "rouille" actually describes the "rust" or red colour of the sauce. Saffron gives the dish its distinctively Provencal taste & also adds a subtle depth to the sauce. Rouille is traditionally served as an accompaniment for the spicy seafood stew "Bouillabaisse or any other French fish soups. It is easy to make and can be stored for up to a week in the fridge. I LOVE the earthy smell of the saffron in this garlic mayonnaise — it gives the sauce a heady aroma that stands up to the pungency of the garlic and the heat of the cayenne pepper.......great spread on toast too!! NB: Rouille is often made with bread and mashed potatoes - depending on the French region - this recipe is for a lighter version, and has no bread or potatoes added."
Ingredients
3 egg yolks

1/4 teaspoon dry mustard

4 -6 minced garlic cloves

1 tablespoon white wine, warmed slightly

1 teaspoon saffron thread

1/2 teaspoon cayenne pepper

1 teaspoon pastis or 1 teaspoon Ricard

1 1/2 cups olive oil

salt

1/2 lemon, juice of
Directions
Put the egg yolks, mustard, and garlic in a food processor (or blender) and purée 30 seconds.

With the machine still running, start to add the olive oil, drop by drop until it is thick and smooth. When it reaches this consistency, start to add the oil in a slow steady stream until gone.

Dissolve the saffron threads in the warm white wine and add to the blender.

Transfer to a bowl and taste. Stir in salt and lemon juice to season.

Serve as an accompaniment to bouillabaisse or other fish soup. It may also be used as a dip.