Sensational Southern Pecan Pie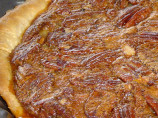 Photo by A Good Thing
Prep Time: 10 mins
Total Time: 1 hr 10 mins
Servings: 6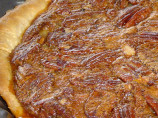 Photo by A Good Thing
About This Recipe
"The real secret to baking to-die-for pecan pie is using maple syrup and brown sugar. This recipe is simple and fast, and even the novice cook will get raves. By the way, pecan is pronounced "puh-KAAHN," not "PEE-can," which just sounds unappetizing. No matter how you say it, you better bring copies of this recipe on note cards to hand out to friends and family."
Ingredients
3 eggs, beaten

118.29 ml unsalted butter, melted

59.14 ml sugar

59.14 ml brown sugar

118.29 ml maple syrup

118.29 ml Karo light corn syrup

236.59 ml pecans ( chopped or whole)

1 pie shell ( frozen, refrigerated or make your own)
Directions
Heat oven to 350 degrees.

Whisk together all pie filling ingredients except pecans.

Add pecans and stir.

Pour mixture into a prepared pie shell. (Do not pre-bake the shell.) The pecans will rise to the top by themselves.

Bake 50 to 60 minutes, or until center barely jiggles when you shake the oven rack.

Serve warm. If you're really off your diet, add a scoop of vanilla ice cream.