Greenbrier Tropical Lemonade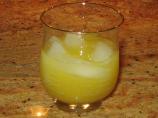 Photo by Kat's Mom
Prep Time: 5 mins
Total Time: 5 mins
Yield: 24 1 cup servings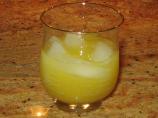 Photo by Kat's Mom
About This Recipe
"My high school best friend and I used to take a trip to the Sevierville/Pigeon Forge/Gatlinburg, TN area every year when I was in college. One year, we went three times! Her parents owned a timeshare and we could stay anywhere. Greenbrier Lodge was one of the places on our list of really nice places for us to stay. When we visited Thanksgiving weekend (Yes, we got up on Friday morning and drove down there to hit all the Christmas outlet day after sales and LOADED UP!!), they had afternoon treats in the lobby. There were all kinds of neat nibbles, some warm punch and this! Shocking, because I would've figured it a summertime treat, but the lady putting the food out said this was requested year-round. And it sure was good! Serving size is based on how much your glass will hold!"
Ingredients
1 (12 ounce) cans frozen lemonade concentrate, thawed

1 (12 ounce) cans frozen orange juice concentrate, thawed

1 (64 ounce) cans pineapple juice

1 gallon water

1 tablespoon vanilla

1 tablespoon almond extract
Directions
Stir all the ingredients together in a large container.

Sweeten to taste, if necessary.

Serve over ice.