Que Que (Chilean Coffee Cake)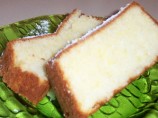 Photo by Baby Kato
Prep Time: 15 mins
Total Time: 1 hr
Servings: 10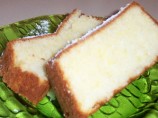 Photo by Baby Kato
About This Recipe
"This is a low, dense coffee cake, with a hint of citrus. I recommend using the lemon extract vs the vanilla called for in the recipe. My cake tends to fall in the center as some of the posters have mentioned. I tried baking in a 9x9 pan and it helped, but still sank a little. If anyone has suggestions, I love to hear them as this really is a delicious coffee cake --Brenda."
Ingredients
1 cup sugar

1/2 cup unsalted butter

1 large egg

1 1/4 cups flour

2 teaspoons baking powder

1 teaspoon baking soda

1/2 cup buttermilk

1 tablespoon lemon rind (grated) or 1 tablespoon orange rind ( grated)

1 teaspoon vanilla extract or 1 teaspoon lemon extract

1/2 cup pecans ( chopped)

1 teaspoon confectioners' sugar
Directions
Preheat oven to 350 degrees.

Mix sugar and butter until light and fluffy.

Add egg mix well.

Stir in flour, baking soda, and baking powder,alternating with buttermilk.

Add lemon rind, vanilla or lemon extract, and pecans.

Stir to mix.

Pour batter into well buttered, floured loaf pan. Bake for 45-50 minutes.

Check for doneness with toothpick.

Remove from pan and sprinkle with sugar.