Jolean's Butterscotch Pie, Pennsylvania Dutch Style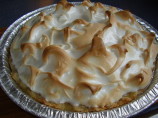 Photo by NoraMarie
Prep Time: 45 mins
Total Time: 1 hr
Servings: 6-8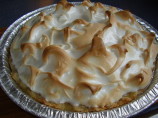 Photo by NoraMarie
About This Recipe
"This is a personal, absolute favorite of mine!!! Mom never would tell us where she got this recipe (which always made Dad raise one eyebrow...LOL!) And she never gave us girls the recipe while she was here --- it was something truly special to her as well, although I don't know exactly why. I found the old, yellowed, hand-written recipe hidden deep in her personal recipe box after she passed away... The taste and the texture of this pie is incredible, and I've never been able to match it -- I've tried for 6 or 7 years to find a "quick" fix for this. But nope...Nothing doing. Gotta have this exact recipe!!! Once you have this, you'll never fully enjoy any other butterscotch pie!!! (I sound pretty serious, don't I?) LOL! No, seriously, the recipe looks a whole lot more complicated than it really is -- super simple, just home-made! YUM!"
Ingredients
1/4 cup real butter

1 cup light brown sugar, firmly packed

4 tablespoons flour ( fresh)

2 cups whole milk

3 large egg yolks, separate eggs ( reserve whites for meringue topping)

1/2 teaspoon pure vanilla extract

1 pinch salt

1 (9 inch) pie crusts, prepared ( baked and cooled)

meringue SEE RECIPE BELOW

3 large egg whites ( reserved from pie filling recipe)

1/2 teaspoon vanilla

1/4 teaspoon cream of tartar

6 tablespoons granulated sugar
Directions
Preheat oven to 350°.

Stir brown sugar and butter in a saucepan until butter melts and sugar dissolves. Cook 2-3 minutes longer on low-medium heat, and then remove from fire.

Beat egg yolks.

In separate large bowl, mix flour with 1/2 of milk, until smooth. Then add beaten egg yolks and salt and mix well. Blend remaining milk with this mixture.

Add flour mixture to saucepan with sugar/butter mixture and cook on low/medium heat until thickened (anywhere from 30-45 minutes), stirring CONSTANTLY.

Remove from heat and blend in vanilla extract. Stir CONSTANTLY until well blended and slightly warm and then pour into a prepared (baked) 9" pie crust.

Top pie with meringue (recipe to follow).

After meringue is spread on top, Bake at 350° for 12 to 15 minutes, or until meringue is golden. Cool for 10-15 minutes.

MERINGUE: 3 egg whites (reserved from pie filling recipe), 1/2 teaspoons vanilla, 1/4 teaspoons cream of tartar, 6 tablespoons granulated sugar.

With a mixer, beat egg whites with vanilla and cream of tartar until soft peaks form. Gradually add sugar, beating until stiff and glossy peaks form and all sugar is dissolved.

Spread meringue over slightly warm filling, sealing to edge of crust. (Then bake and cool as directed above.).