Quinoa Banana Bread, Regular or Sugar Free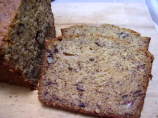 Photo by Bayhill
Prep Time: 30 mins
Total Time: 30 mins
Yield: 1 loaf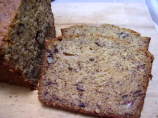 Photo by Bayhill
About This Recipe
"I have not heard of Quinoa before, but after I discover it, I fell in love with this unique grain. High in protein and fiber and it is very tasty! This recipe uses regular sugar or you can make it sugar free, by using xylitol. If you have not heard of xylitol (Xylitol is not only a safe, natural sweetener without the bad side-effects of sugar and artificial substitutes, it's also good for your teeth, stabilizes insulin and hormone levels, and promotes good health. I get my xylitol at Ebay or your favorite health store. The quinoa makes a wonderful moist bread, loads of flavor. I find the best bananas to use are the nice and ripe ones! IMPORTANT NOTICE: Please do not give your pets anything made with xylitol. It is good for people, but toxic for animals."
Ingredients
1/2 cup butter

2 eggs, plus

1 egg yolk

2 1/4 cups mashed ripe bananas

2/3 cup sugar or 2/3 cup xylitol sugar substitute

2/3 cup quinoa, see below ( cooked)

2 cups whole wheat flour

1 1/4 teaspoons baking soda

1 pinch salt

1/2 cup pecans or 1/2 cup walnuts, your favorite
Directions
Oven 350°F.

Greased 9x5 loaf pan and floured.

Cream the butter, sugar. Add the eggs and yolk blend well. add the Banana, blend well. Mix the Quinoa with the banana mixture. Mix the dry ingredients together . Add the flour mixture to the banana mixture and stir till all is incorporated. Add nuts. Pour into prepared pan.

Bake 1 hour OR till it test done.

How to Make the Quinoa:.

thoroughly wash the quinoa through a sieve to remove the bitter substance which is on the seeds. You can taste the seeds to see if they are still bitter, rinse till they are not bitter, only about a minute or two. Add 2 cups of water to 1 cup of dry Quinoa. Bring to a boil. Turn heat down to simmer, covered. cook 15 minutes to 20 minutes, or till you see the germ separating itself and it looks like small letter C's. remove from heat. Store in the fridge.