Quick Amish Friendship Bread or Muffins (No Starter Required)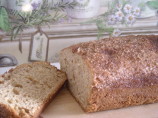 Photo by mums the word
Prep Time: 15 mins
Total Time: 1 hr 15 mins
Yield: 2 loaves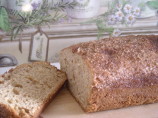 Photo by mums the word
About This Recipe
"I love this bread and I had a craving for it, but didn't want to wait the month it took for the starter to be ready, so, I modified it a bit. It might not be quite as tasty as the original, but it's great if you want it in a hurry! I like to use butterscotch pudding for a different, but really nice flavor! Hope you enjoy!"
Ingredients
Starter

177.44 ml sugar

177.44 ml milk

177.44 ml flour

Bread

236.59 ml oil

118.29 ml milk

3 whole eggs

4.92 ml vanilla extract

473.18 ml flour

236.59 ml sugar

7.39 ml baking powder

9.85 ml cinnamon

2.46 ml salt

2.46 ml baking soda

1 (145.14 g) box instant vanilla pudding ( or flavor of your choice)

236.59 ml chopped nuts (optional)
Directions
Mix "starter" ingredients together.

Mix oil, milk, eggs, and vanilla with the "starter".

In a separate bowl, mix flour, sugar, baking powder, cinnamon, salt, baking soda, vanilla pudding mix, and nuts.

Add to liquid mixture and stir thoroughly.

Pour into two large well-greased 9x5 inch loaf pans, one Bundt pan, or 48 muffin tins.

Bake at 325F for one hour or until done (muffins will take only 30-35 minutes) and enjoy!