Original Pound Cake from 1700's England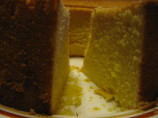 Photo by The Egglady
Prep Time: 40 mins
Total Time: 1 hr 55 mins
Servings: 20-24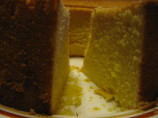 Photo by The Egglady
About This Recipe
"My mother made this recipe or some variation of it for over 60yrs. once a week. When I was in college my weekly "care package" always included this cake. In her letter she always included the same note:"be sure to share, I don't want you wearing these pounds home." I made a lot of friends from this treasure. Don't forget to have a "toasted pound" for breakfast. ummm! 1#butter, 1#flour, 1#sugar, reason for name. If recipe has mace in it, count on it coming from Low Country in S.C."
Ingredients
1 lb sugar ( 2 cups)

1 lb butter, room temp.

1 lb flour, sifted with salt ( (4 cups before sifting)

1 dozen egg ( 12-10 depends how hen is laying today!)

1/4 teaspoon salt

1/4 cup fresh lemon juice

1 tablespoon fresh lemon rind, grated
Directions
Preheat oven 325 degrees.

In mixing bowl cream butter and sugar.

Add 1 egg at a time, beating after each.

Gradually add sifted flour, 1/2 cup at a time, til all blended.

Add lemon juice and lemon rind, blend inches.

Pour into a buttered and floured tube pan.

Bake 1hr 15mins to 1hr 30mins; Til toothpick in center comes out clean.