dicentra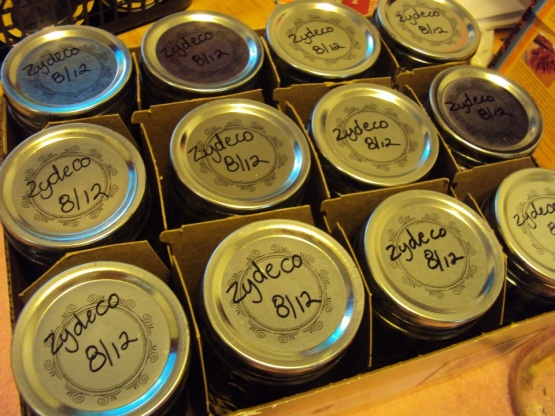 Haricots verts are very slender French green beans. You can substitute other young, tender, very thin green beans. Dill heads are the matured tops of dill that contain the seeds. Use jalapeño chilies for a milder version or serrano for a spicier version. Use caution when handling fresh chilies, being careful not to touch face or eyes and washing carefully afterward.
Into each of six sterile pint mason jars, put 1 sliced garlic clove and 1 teaspoon mustard seeds.
Pack beans vertically into jar, adding 1 to 2 chilies, and, if you like, dill.
In a nonreactive saucepan, bring vinegar, water and salt to a boil.
Pour hot liquid over beans, covering them completely.
Close jars and refrigerate at least one month before eating.
Keep refrigerated.