Zurie's Pork Tenderloin With Yoghurt, Mustard and Prunes
Prep 10 mins
Cook 20 mins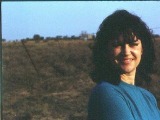 This is a nice combination of flavours. Use plump dried prunes and remove the pips. It's a good idea to put dried fruits in bottles and fill up with sherry, port or brandy: they plump up beautifully, last forever, and taste great in dishes like these.
Directions
Fry the pork cubes and bacon in a little oil over medium heat, add the prunes. red wine and sugar, and simmer for 15 minutes, open, so that some of the wine cooks away. Stir now and then.
Mix the yoghurt, cream, mustard and cornstarch in a bowl, and whisk well.
Add salt and pepper to your taste to the yoghurt mixture.
Add the mixture to the meats in the pot, and stir well. Simmer lightly for a couple of minutes. Taste for seasoning.
If you want more sauce, add more yoghurt or cream.
Most Helpful
This is a nice, flavorful dish. The pork is tender and the recipe comes together quickly on a busy weeknight. I was hoping the prunes would dissolve a bit in the sauce but they did not so next time I will chop them up a bit. I served this with recipe #221217. Thanks for sharing this tasty recipe.

Yummy recipe. Served it for an ethnic dinner & it was well received. I enjoyed the sauce combination & found it was just enough. For the cream I used a mixture of sour cream/milk. I was surprized this dish only cooks for 15-20 mins so I made sure the browned meat was cooked fairly well. Easy to put together & very tasty, thanks for sharing.
OMG, OMG, was this ever delicious. Since 3 people ate it, it should get 15 stars!!! Seriously, this was one of the best pork dishes I've prepared. The only change I made was to not use any oil for frying, as I think the fat from the bacon was sufficient. The prunes were great and infused the dish with a wonderful robust taste. I used only the amounts called for, but will increase the sauce, as it will go wonderfully over couscous. Thnx so much for posting, Zurie. Made for Fall 2008 My-3-Chefs.