Zucchini & Vegetable Slice
Prep 20 mins
Cook 45 mins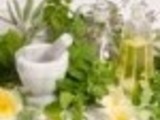 In Australia, 'slice' describes any food such as a cake or biscuit that is cut into squares in the tin or dish, and lifted out with a knife to serve. The best comparison is to call it a cake or a loaf, but it is definitively a savoury dish to be served with either hot vegetables or salad, or on its own as a snack, perhaps with your favorite sauce.
Directions
Place grated and chopped vegetables into a large basin together with flour and 2/3 cup grated cheese.
Reserve 1/3 cup for top.
Beat eggs until frothy with olive oil and add to bowl. Mix well and season with salt and pepper.
Spread mixture over bottom of an oven proof dish, sprinkle reserved cheese on top.
Bake in a preheated 350°F oven for 45 to 50 minutes.
This slice is delicious served hot and accompanied by salad, or cold with hot vegetables for a snack meal.
Reviews
Most Helpful
I wish I would have liked this more. I like everything in it but it just did not work for us. There were 6 of us eating it and no one really liked it. Maybe I will try it again and add bacon and corn as someone suggested in their review. Made for ZWT5 for the Cooks with Dirty Faces. Thanks
This was lovely with tomato salad!
Thank you for posting this recipe it has become a staple meal in our house. I have made it many times now, somtimes changing the veges around and it always works out great. I like to add bacon, sweetcorn and finely sliced red capsicum as well. Having a food processor really helps speed up the prep!!