Boomette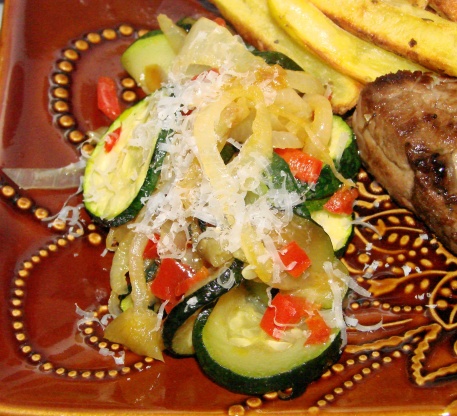 This recipe is a big hit with my family. Even the kids love it! I got it out of "The Low Blood Sugar Cookbook", so it's lo carb and great for diabetics. It's so easy to throw together and dinner is served in no time.I serve it as a main dish with a salad and garlic bread. Hope you enjoy it.
Place all ingredients except the parmesan cheese in a skillet, cover and cook for 1-2 minutes over medium heat.
Uncover and cook about 5 minutes, stir frequently until just tender.
Sprinkle with the parmesan cheese and serve.