Barb G.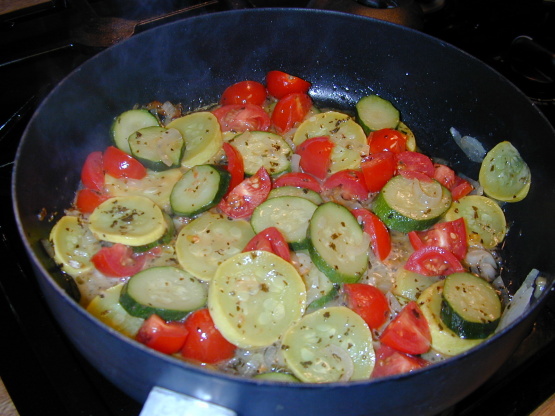 Tasty, quick and easy side dish.

Great recipe! This is now a regular of ours. I've never used croutons, but add lots of cheese. Thanks echo!
In hot butter in skillet, sauté onion until tender.
Add zucchini thru basil; mix well.
Add ¼ c water and bring to a boil.
Reduce heat to medium low, cover and simmer, stirring occasionally, 10-15 minutes (add more water if necessary).
Add tomatoes and cook without cover 5 minutes more.
Stir in croutons (if desired).
Shake parmesan on servings or serve w/ parmesan& let diners shake it on.