Zucchini & Ricotta Fettuccine
Sara 76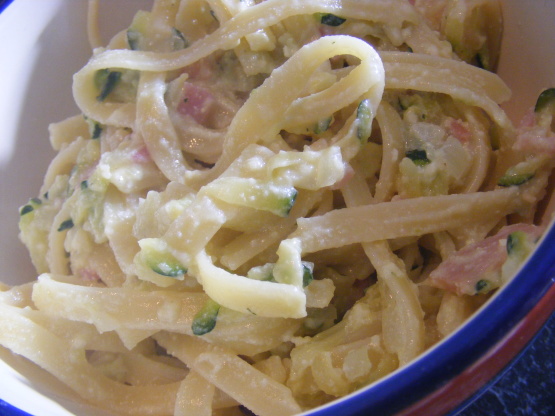 I came up with this delicious, simple pasta dish for my kids for dinner tonight. I was so pleased with the result, and the kids just gobbled it up!
Cook fettucine in a pot of boiling water until aldente. Drain.
Meanwhile, spray a small frying pan with cooking oil. Cook zucchini, bacon, and onion until tender.
In a small bowl, whisk together egg yolks, egg, and ricotta.
Combine pasta, zucchini mixture, and egg mixture, stirring over a low heat until egg starts to set.
Serve sprinkled with a little parmesan cheese, if you like.