PeachyLia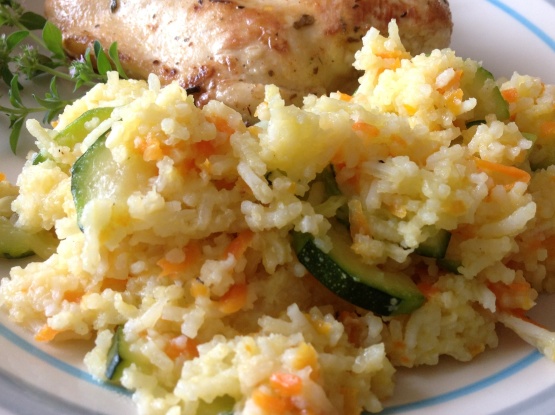 Adapted from Quick Cooking Dec 2001 recipe. A very pretty side dish that goes well with a variety of meats.

This was okay, but a bit bland for our tastes. The basil didn't come through very well, and I had to add onion and salt to give a bit more flavor. It was easy to tweak, and pretty and colorful, but could have been better.
In a skillet, saute basil and butter for one minute; then add chicken stock and bring to a boil.
Stir in the rice and carrot.
Reduce heat; cover and simmer for 10 minutes.
Add zucchini slices and simmer another 10 minutes or until zucchini is tender.