Zucchini Raisin Spice Cake
Long-standing family favorite. I prefer mine made with chopped dates. Food processor makes it so easy. Adapted from The Pleasures of Your Food Processor by Norene Gilletz.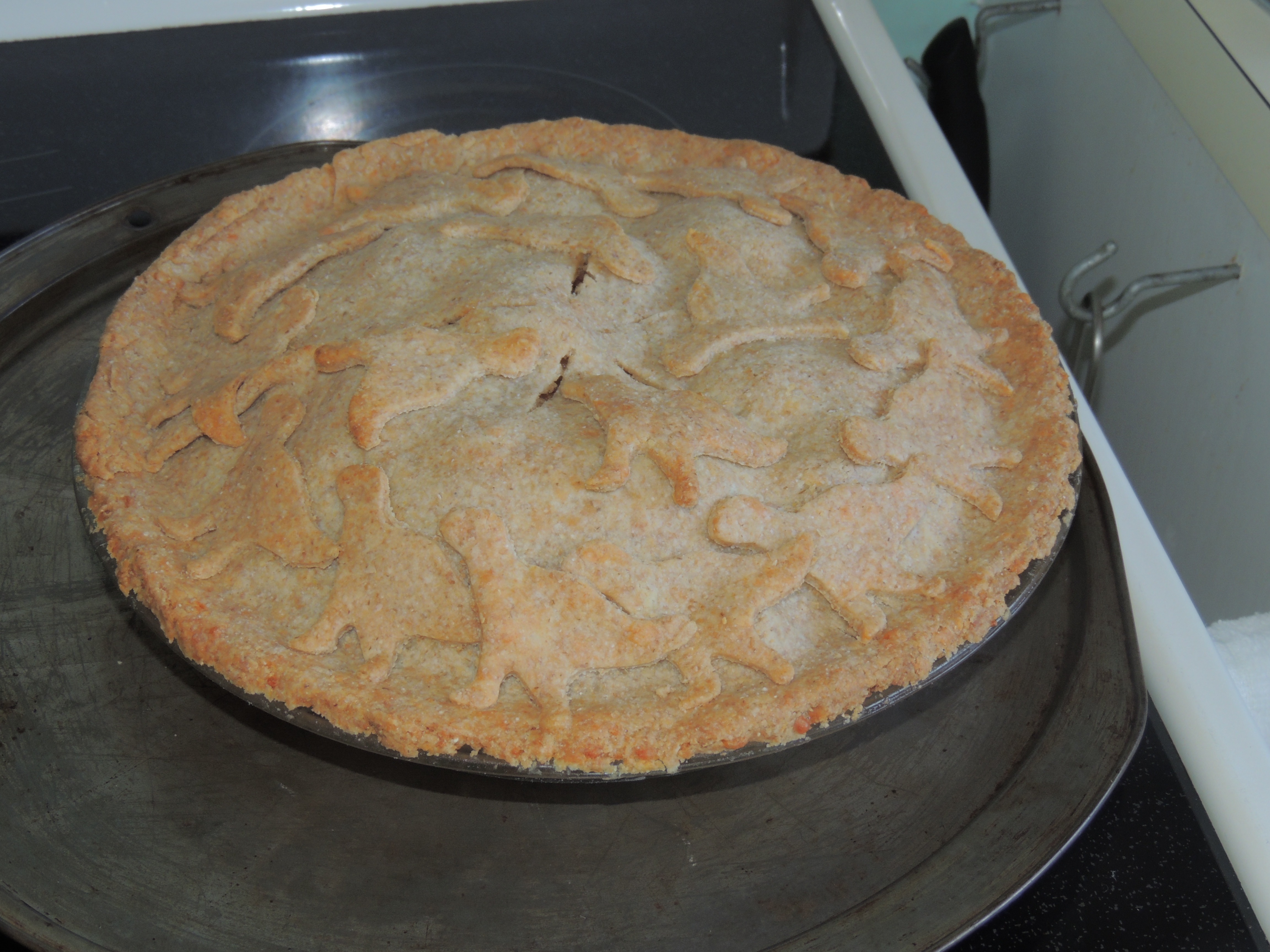 This is an incredibly moist and delicious cake. I did it all by hand, it's not difficult for me to do without a food processor, and I didn't feel like washing the food processor anyhow. Some changes I made, just to make it healthier: whole wheat pastry flour instead of white flour, egg whites instead of 2 of the eggs, and 1/2 cup of vanilla yogurt to replace half of the oil. I added 1/4 teaspoon each of cloves and cardamom, for extra spice flavor. I baked it in a bundt pan, and it really is a gorgeous cake. Next time I will try it with the dates instead of the golden raisins. Thanks for posting, I will make this whenever I need an easy and tasty cake.
Best if prepared with food processor:.Process dry ingredients about 10 seconds to blend. Empty into a large mixing bowl. Process nuts until chopped, about 6 seconds. Empty into a small bowl.
Using grater: Grate unpeeled zucchini, using medium pressure. Empty into a measuring cup and measure loosely packed.
Steel knife: process eggs with sugar for 1 minute. Do not insert pusher in feed tube. While machine running, Add oil and vanilla through tube. Process about 45 seconds. Add zucchini and process 8-10 seconds. Remove cover and add dry ingredients. SEE NOTE. Process 3 or 4 quick bursts, just until flour disappears. Sprinkle nuts and raisins over batter . Give 1 0r 2 more quick bursts.
Pour batter into greased and floured 9" by 13" baking pan, or 12-cup Bundt pan. Bake at 350 degrees for 55 to 60 minutes, or until cake tests done. Cool 15 minutes before removing from pan. Can be iced or glazed when cool, but it's great just plain. Keeps very well in fridge and freezes well.
NOTE: This amount of batter will nearly completely FILL the bowl of standard sized food processors, but probably not overflow. You can add zucchini mixture to dry ingredients in mixing bowl, Mix with wooden spoon until blended then add nuts and raisins, or dates.