nenenka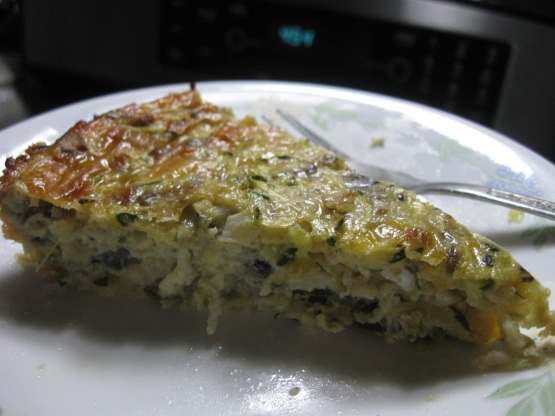 It didn't last very long. The family loved it! It was a way to get them to eat zucchini.....
Saute onion in butter until golden.
Mix cheese with zucchini and onion.
Add the remaining ingredients, Mix well.
Pour into a 9-inch greased pie plate. (No crust needed!)
Bake at 350 degrees for about 30-35 minutes or until center is set.
Serve with a salad for a light meal.