jonesies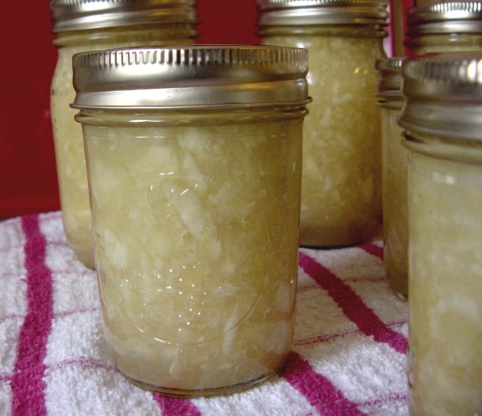 This should be processed using modern canning methods. If you are unfamiliar with these techniques, please go to http://www.uga.edu/nchfp/how/can_home.html for the current information. Similar recipes call for this to be processed in a boiling water bath for 15 minutes.
Bring juices and sugar to a boil.
Add squash and simmer 20 minutes.
Pack and seal in hot jars and lids.
Makes 12 pints of crushed pineapple.
May be used as you would regular pineapple.