Prep 15 mins
Cook 18 mins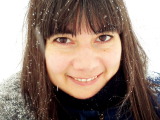 A breakfast muffin that's not too sweet.
Directions
Combine first 7 ingredients in a large bowl. Make a well in center.
Mix remaining 7 ingredients in a separate bowl and then pour into well. Stir until just moistened.
Fill 12 greased muffin cups 3/4 full and bake at 400°F for 18 minutes or until a wooden pick inserted in center comes out clean.
Let stand in pan for 5 minutes before removing to wire rack to cool.
Reviews
Most Helpful
I really liked this recipe because it wasn't overly sweet. They were easy to make, too. I threw in a handful of raisins with the nuts. Will definitely make this recipe again!
Great taste and texture in a really easy muffin. The recipe was easy-to-follow and I made it exactly with the exception of the ginger and the addition of about a third of a cup of chocolate chips which I add to practically all muffins. Thanks for sharing.
Very nice recipe. Made these for my 4 yr old daughter and myself for mornings when we dont have time to wait for a toasted bagel. Used all organic ingredients but subbed a few things just to make them a bit healthier for her. Used white whole wheat flour, and subbed turbinado sugar for the granulated, and did add 2tsp of organic unsweetened cocoa as another reviewer had done on half the batch. They all came out very nicely; great texture...not so fluffy that they fell apart, but not too dense that they were heavy after eating. I liked the sweetness level; it was there, but not too much. A good breakfast muffin or anytime muffin actually. Recipe was easy to follow as well. Thanks for sharing.