ladypit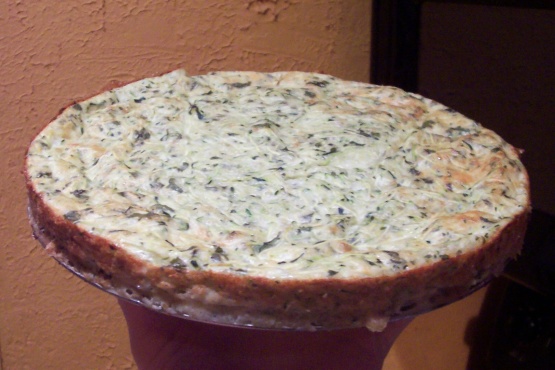 This has a really fresh taste to it, made this while in Darwin and took cold to a picnic, it all went. It served 10 as part of side dishes.

This did indeed taste very fresh. It had much too much mint in it for our taste, though. But I still give it a 4 because it has such potential. If you reduce the mint to 1/4 cup (halve it) I think it would be superb. It is almost frittata like and has lovely taste but all the mint is overpowering.
Preheat oven to 180°C.
Grease and line the base and side of a round (20cm) 7cm-deep cake pan with non stick baking paper.
Put the eggs and flour in a bowl and whisk together until well combined.
Add the remaining ingredients and season to taste with salt and pepper.
Stir well to combine and pour into the prepared pan.
Cook in the oven for approximately 45 minutes, until cooked through and golden.
Cool in the pan.