gertc96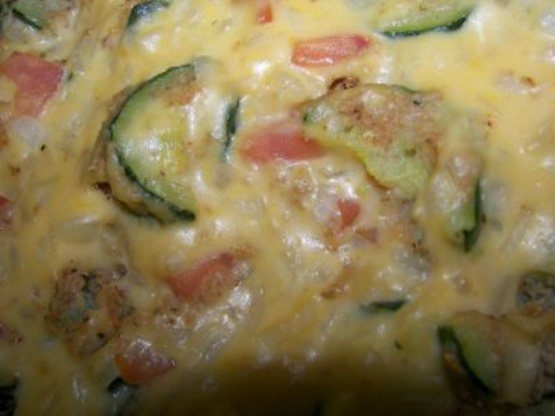 Nice way to use up the garden's zucchini supply.

This was very good.... I used store bought bread crumbs instead of fresh and I think I did to much... I also used 3 tbsp. flour to make the sauce a bit thicker.... The sauce was wonderful with the zucchini and tomatoes.... I'll probably double the sauce next time and use the fresh bread crumbs.... Thanks so much for sharing....
Preheat oven to 350. Lightly spray/grease a 13" x 9" baking dish.
Cook zucchini chunks in salted boiling water until tender; about 5-7 minutes; drain.
Place hot drained zucchini chunks in a large bowl. Add breadcrumbs, chopped tomato, salt, pepper and parsley; toss together well. Pour into the prepared baking dish.
In a saucepan over medium heat, melt the butter; add the onion and garlic and saute until soft but NOT brown.
Stir in the flour, stirring constantly. Gradually whisk in the milk and the cheese.
Heat, stirring frequently until the cheese is melted.
Evenly pour the sauce over the zucchini mixture in the baking dish.
Bake at 350 for 25-30 minutes.