Zucchini/ Courgette Soup (Good for Weight Watchers)
Sara 76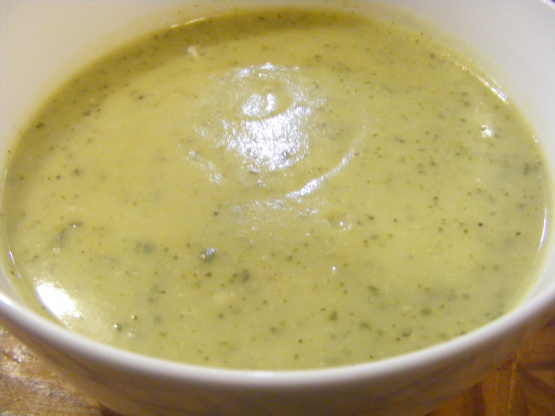 This is a favourite winter warmer. By British calculations, this whole recipe provides 9 points in total and I find it makes 4-6 bowls.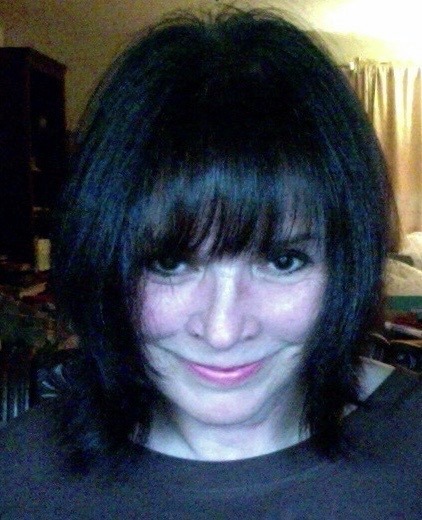 This was a unique soup, perfect for using up your bumper zucchini crop. I used the Cavender's seasoning, but increased it a bit because the soup can stand up to seasoning. I also was generous with the salt and pepper. I was unsure how this soup was supposed to be (texture-wise) and the cream cheese did not blend in easily, so I ended up using my hand-held immersion blender, which pureed all the ingredients. I ended up with a lovely cream texture. Thanks for sharing this.
2

large potatoes, peeled and chopped

2

onions, peeled and chopped

3

cups chicken broth

1

chicken stock cube (for flavour)

5 -6

zucchini, chopped

3 -4

garlic cloves, crushed
1⁄2 teaspoon Cavenders All Purpose Greek Seasoning

3

tablespoons extra-light cream cheese
salt and pepper, to taste (I find the Cavenders covers it)
Put the potatoes and onions into a large saucepan with the chicken broth and chicken stock cube. Bring to a boil and simmer for 3 minutes.
Add the zucchini, garlic and Cavenders seasoning and simmer, covered, for 30 minutes.
Add the cream cheese and salt and pepper if using.
Blend in a food processor or with a handheld blender until smooth, reheat if necessary, and serve!