Zucchini, Corn, Black-Bean, and Jack-Cheese Quesadillas
One of those email recipes I haven't tried yet, but it sounds so good with a margarita on a summer afternoon that I thought I would share it. Hope you enjoy!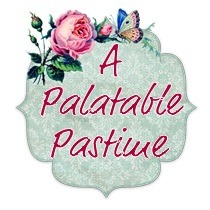 These were DELICIOUS! I loved the flavors, they were very Southwest. I left the jalapenos and the cheese separate, and added that as I made each one (I made full "pancake" quesadillas and cut them like pizzas, and added jalapenos only to those who like it HOT!) I also used butter on the tortillas instead of oil as I think it gives a better flavor. I did find an excess of bean-type filling and some cheese...this may call for extra tortillas!!!!
In a large bowl, combine the zucchini, corn, onion, jalapenos, beans, salt, pepper, and chili powder.
Toss gently to distribute the seasonings and then stir in the cheese.
Heat the oven to 200 degrees F.
Set the tortillas on a work surface.
Put about 1/3 cup of the filling on one half of each tortilla.
Spread the filling to the edge and then fold the tortilla over the filling.
In a large nonstick frying pan, heat 1/2 Tbs of the oil over moderate heat.
Add two of the quesadillas to the pan and cook, turning once, until the cheese melts, about 1-1/2 minutes per side.
Remove from the pan and keep warm on a baking sheet in the oven.
Repeat in batches with the remaining oil and quesadillas.
Cut the quesadillas in wedges and serve.