ChrisF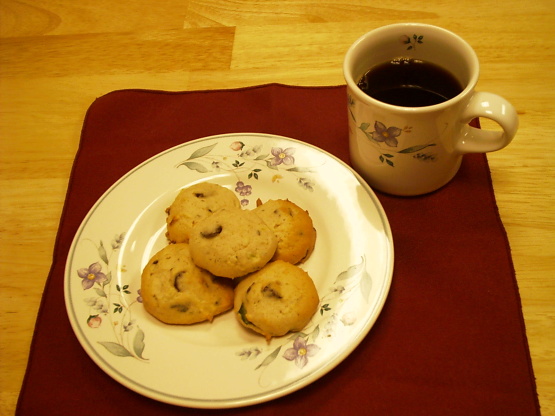 Soft cake-like cookie. The vanilla, cinnamon and chocolate chip combination really add to the flavor. The color is a bit pale so don't expect a golden brown cookie. This is a hit with the gals at the office. I make them every zucchini time.
Cream shortening and sugar, add egg and vinilla.
Combine flour, baking power, salt and cinnamon.
Add dry ingredients to the creamed mixture, mix till blended then add zucchini and chocolate chips.
Drop (I use tablespoon size) onto ungreased cookie sheet.
Bake at 350 for 15 minutes.