Calee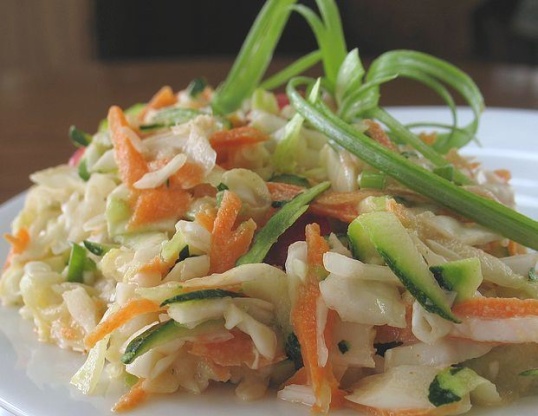 Variation to regular coleslaw, with a mayo and salsa dressing. Salt and pepper to taste

Made for "I Recommend Recipe" Tag. We didn't really enjoy this. My DH's comment was "it's different" and my DD wouldn't even try it. I'm not really sure what it was that we didn't like, but I don't think I'll make this again.
Shred zucchini, putting between layers of paper towel, pat dry.
Combine zucchini, cabbage, carrot, onion, radishes in a large bowl, toss.
Meanwhile prepare dressing, mix together mayonaise, salsa, cumin, mix well.
Add enough dressing to coat vegetables, chill one hour.